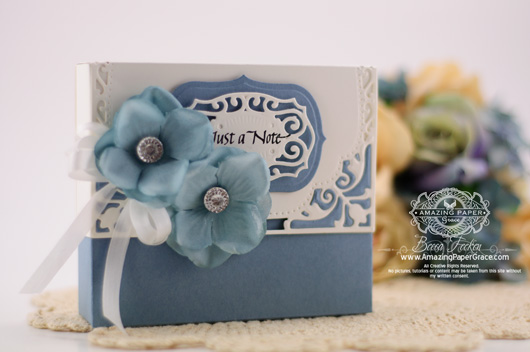 Good morning friends, I didn't mention I was going away but have spent the last couple of days in Phoenix, Arizona with designers gathered for a fabulous Spellbinders Retreat.  I am home now :-)   I'll be sharing some wonderful behind the scenes pictures on Instagram – I'd love it if you followed me there!  In the meantime I'm thinking down the road to the holidays.  I always try to plan out some frugal gifts that I know people will appreciate – something they can use in a pinch.  Today I'm sharing Boxed Card Set that I'll be able to produce with relative ease, in quantities.  Let me share what I was thinking when I created it.
I wanted something that was 1.  Quick, 2.  Easy, 3.  Simple/Elegant, and a biggie for me  4. Inexpensive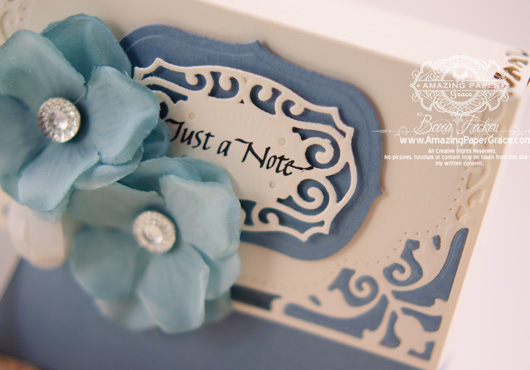 Let's figure out how I did.  The first one will take longer to get the feel of things, perhaps 45 minutes but each one thereafter should be 30 minutes.   The box consists of a top, bottom and four (4″ x 4″) windowed cards.  Although my first sample is fairly simple, embellished with stacked fabric flowers from May Arts and embellished with Jolees jewels and a small bow, it can be gussied up depending on occasion.  I used a total of four dies that I think work very well, but this is a set that you can change depending on what you have in your stash!  Lastly, I used digital paper because of the low cost.  Digital paper printed out on the quick setting saves ink and looks just fine and now I can run off this one sheet of paper (By Digital Paper – Old Coasters) for as many sets as I want to make.
I have an all purpose set from Quietfire Design called Ten Tiny Tag Sentiments that fits the bill for this project.  It has almost every sentiment you would ever want in a small card set.  I embellished the front of the box with 'Just A Note' and picked four random sentiments for the inside cards BUT I also stamped all the sentiments on a sheet to be enclosed with gift set.  That way if the recipient really wants to change one out, they can with a minimum of fuss.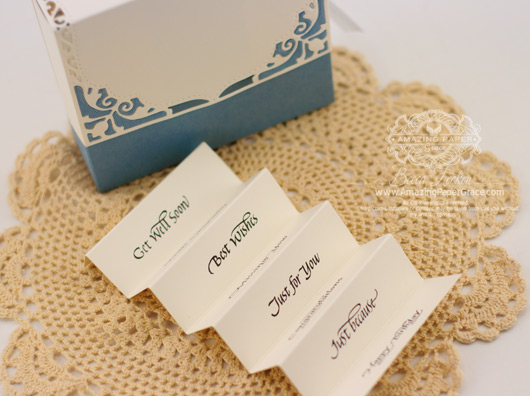 Here you can also see the back side of the box.  It's just as easy to go skinny without embellishments!  I created the box with Spellbinders Elegant Labels Four and layered the  box top with Spellbinders Labels Thirty One and Spellbinders Majestic Labels Twenty Five.  The window opening in the cards was made with Spellbinders A2 Curved Matting Basics B.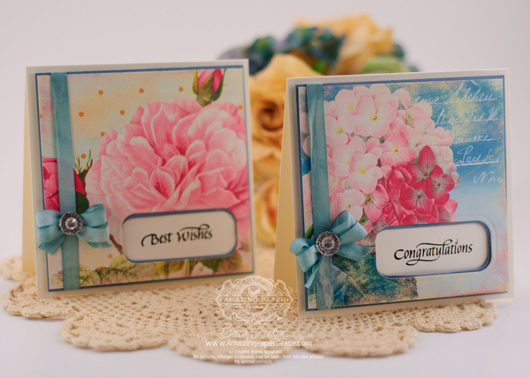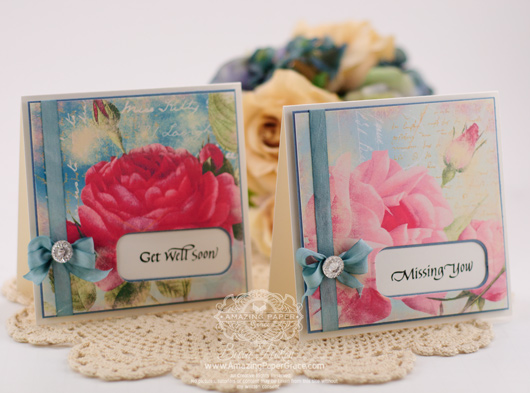 The four enclosure cards are 4″ x 4″  and consist of a base card and one raised layer with a mat and the digital picture.  The digital picture needs no altering and prints out at roughly 3-3/4″ depending on printer and options selected.
I missed you all!!!  This was something I had done before I left and I didn't even get a chance to post.  Give me a shout out if you think this is something you'd like to see a tutorial on!!