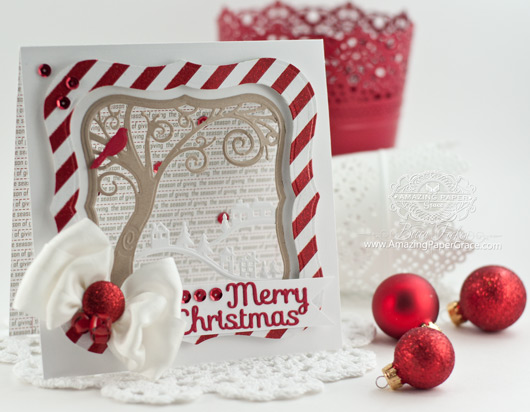 Hi there friends!  Take my word for it, you should 'never' say never!  I've been seeing cards with sequins everywhere and I simply shook my head unable to understand what anyone would see in them and here we go, today it was the perfect embellishment for my card.  It just needed a little sumpin' sumpin' and that did it.  My card today is a kind of novelty card. I looked at the Spellbinders Picture Perfect die template, loving how it feels like you are looking into a scene!  I decided to make a peek-a-boo kind of open aperature card.  It was tons of fun and again I used the red, white and kraft that I love.  You might just notice that I didn't use any stamp!  Spellbinders Holiday Sentiments comes right in handy for a quick sentiment.



Mind you this isn't the kind of card that you're gonna write a book in but it will be a nice card to show off in the Christmas Card line up on your entry table.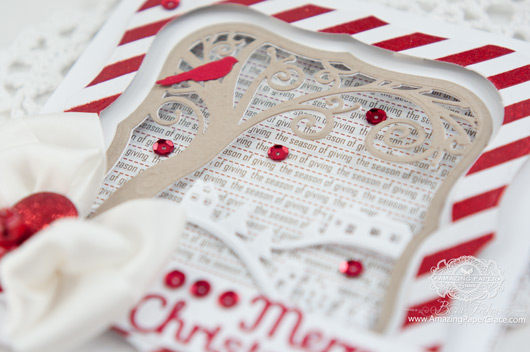 I framed the card with diagonal candy stripe paper using  Spellbinders Grand Labels One and finished off with a red bird cut from Spellbinders Birds on a Wire
Here's how I made it – step by step:
Start out with a 6″ square card base – line the inside of the card with design paper and add several red sequins.
Cut/emboss Spellbinders Picture Perfect centered on the front of the card without the Labels One Shaped border.
Cut/emboss Spellbinders Picture Perfect along with it's companion Labels One Shaped die from kraft cardstock, adhere to center of card base.
Cut/emboss Spellbinders Grand Labels One # 1 and #3, adhere to front of card with two layers of foam tape.
Tie a bow, snip off tails, adhere to bottom left hand corner with a button and bells.
Cut a strip 1″ x 3″ and cut notch out of end, adhere to card.
Cut/emboss words from Spellbinders Holiday Sentiments, adhere to strip.
Cut/emboss Spellbinders Birds of a Wire – adhere one bird to tree.
CRAFT SUPPLIES I USED
Rubber Stamps:   None
Craft Paper: Neenah Classic Crest Solar White – 80 lb smooth, PTI – Pure Poppy, Kraft, Teresa Collins – Santa's List
Ink: None
Accessories: Spellbinders Picture Perfect, Spellbinders Holiday Sentiments,  Spellbinders Grand Labels One, Spellbinders Birds on a Wire, May Arts Silk Ribbon, Paper Studio Button, Red Bells, Red Sequins
Thanks so much for stopping by!  I have read and savored each comment you've written, thanks so much for sharing your thoughts on my last post!  Sending hugs!!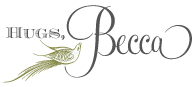 Parking Lot Questions: