Good morning craft friends!  Just a heads up, on Monday and Tuesday the ole' blog was getting some needed attention on the back side with all the software being upgraded while things behind the scenes continue to be tidied up (six years worth).  I've noticed that my contact form is no longer working :-(  It will be fixed as soon as I can get to it.   In the meantime I'm sharing a card that's a little bit of a change of pace card.  This one is will have a custom made envelope on my Envelope Board but cutting it slightly thinner will make it fit into a business sized envelope, the card size is 4-1/2″ x 9″.
The die I used to make the border along the left side is Spellbinders Petite Lace and I backed my resin oval with Spellbinders Floral Ovals.  I tried my hardest to fit another die in the mix but it just wasn't to be :-)  So today is simple, as it needs to be :-).
Here's how I made it – step by step:

Create a card base with cream card stock that measures 4-1/2″ x 9″.  (Card bases is made with two pieces of 4-1/2″ x 10′ paper scored and glued as in this Hinge Video.)
With light brown paper, cut a panel 4″ x 8-3/8″.
With design paper, cut a panel to 3-5/8″ x 8″ and adhere directly to a cream panel cut to 3-3/4″ x 8-1/8″.  Apply to light brown paper panel above using foam tape.
Wrap lace horizontally around card.
Cut/emboss 2 Petite Lace and apply vertically, then run satin ribbon vertically, attaching a bow on top about midway down.  Adhere grouping to card base with foam tape.
Cut/emboss Floral Ovals and stamp with sentiment.  Glue resin oval on top.  Attach to card using foam tape.
Finish by adding pearls on top of lace and a button on top of bow.
CRAFT SUPPLIES I USED
Rubber Stamps: Wordsworth Stamps – Peace
Craft Paper: Coredinations, Graphic45, Neenah Classic Crest – Natural White (tea dyed)
Ink: Tsukineko Delicata, Versafine Onyx Black
Accessories: Spellbinders Petite Lace, Spellbinders Floral Ovals, The Paper Studio Pearls, Satin Ribbon, Button, lace, Spare Parts Resin Frame
Thanks for stopping by!  Smiling back at you today :-)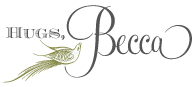 Parking Lot Questions:
Bernie K on Comment #3 asked about how to handle all the chads from an intricate die.  Only one answer for that, the Tool-n-One over at Spellbinders will tame all those little pieces.  Have a look at comment #9, lol we're both on the same page :-)
 Maureen Iacuzzi on Comment #9 asked the source of the Resin Frame.  Maureen, it's Spare Parts which is a Hobby Lobby brand.  These go on sale for 50% off quite often, so when they do I pick up one or two :-)