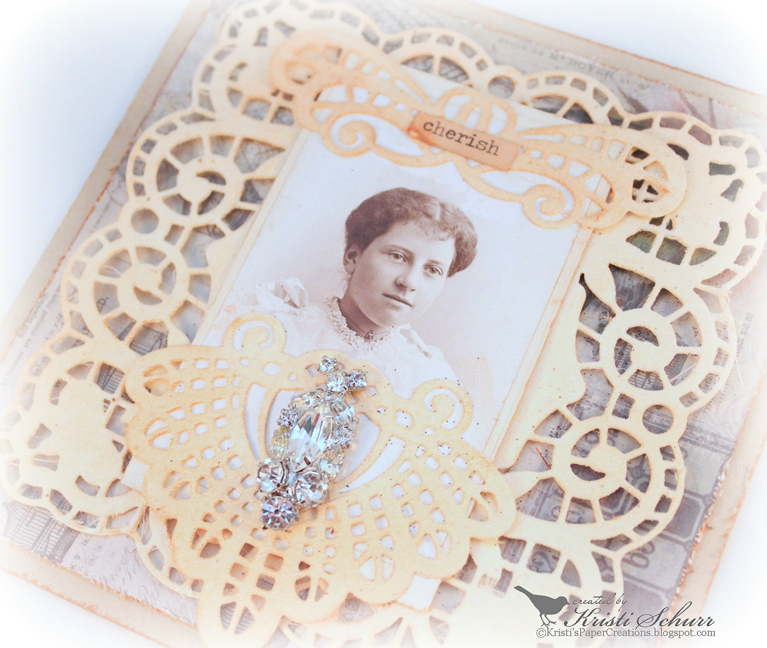 Good morning friends.  I'm popping in today with a week of inspiration from the Creative Team using both the  Venise Lace  and Vintage Elegance Collections.  I'm always surprised at the techniques that go into cards and this week first up is Kristi Shurr – she used some surprising materials for an authentic look and vintage feel.
Kristi Schurr created  a lovely vintage card that you would have to look at twice when pulling it out of a legacy box.  She is using Spellbinders  S5-310 Isabella Frame and Spellbinders S4-791 Isadora Trinkets  and they are cut from muslin fabric.  Yes, really!  I'm also quite taken by the picture – what an awesome way to create threads to the past. Pop over to her blog and she'll explain how simple it was.
Melissa Bove created a stunning card full of rustic goodness using Spellbinders S4-789 Francesca Label and Spellbinders S5-311 Emmeline Treillage.  The layerings are so delicate and full of texture and then of course the flowers are a sweet balance!
Joanna Krogulec is sharing two beautiful creations made with Spellbinders SDS-055 Beautiful Dreamers Die and Stamp Set in two color ways.  Her flowers are made using the original Spellbinders S6-050 Cinch and Go Flowers.  Two simple dies and a card you can use over and over by simply switching out sentiments and switching out colors.  This is one made to show off a special piece of background paper and I love how Joanna pulled a color out of the background to punctuate with flowers.  Her blog post links to how to make these flowers, but she is also sharing another set of flowers to make – below…
Joanna also pulled together these lovely flowers using Spellbinders S3-251 Round Fold and Go Flowers and shared it on Instagram.  I thought the slide show was lovely!





Teresa Horner always has a serene layering of dies and this one is no exception.  She used Spellbinders S4-732 Curled Grace Oval and Spellbinders SDS-054 Giving Occasions Die and Stamp Set to bring this mirrored graduation card to life.  I just love how she threaded ribbon through the ends of the die to balance it all out.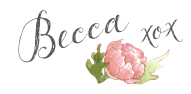 Thanks for joining us for another recap day – I love it when the Creative Team shares!