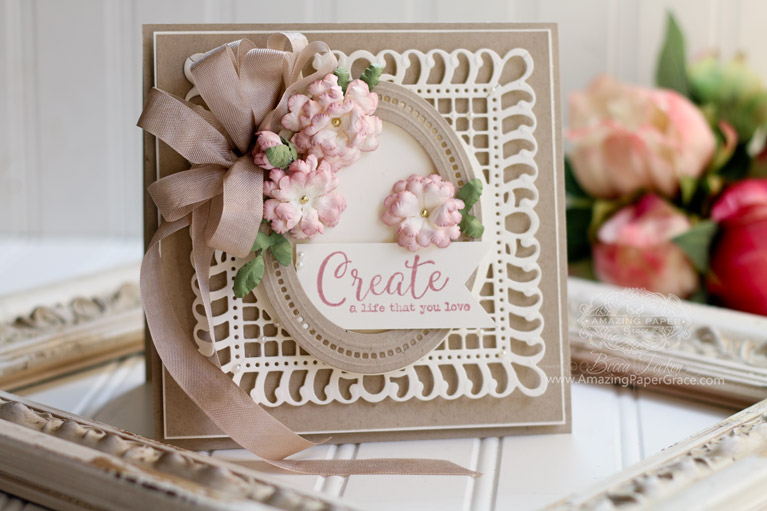 Good morning friends!  Yes, I have a card today showing how to turn a rectangle to square, but first I wanted to let you all know what it means to me to have your friendly voices to turn to each day that I post. I hope I'm encouraging you to create but more than anything I adore the friendships and sweet words of understanding that flow in each day. It gives me energy. And even for those who don't type a comment, I feel you. I feel your approval, I feel your kindness, I feel your kinship, I feel you lifting me up. I only hope that I give back as much of the kindness and caring as I receive here.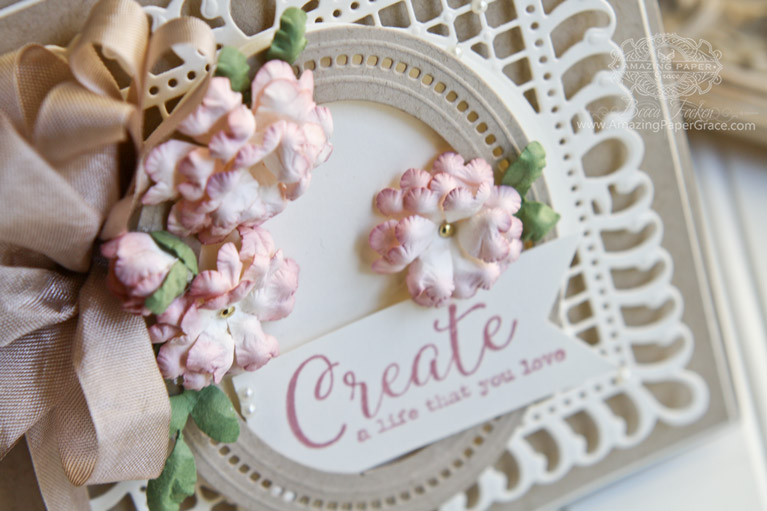 That leads me to an inspirational card I want to share today. I know you all love it when I pull out dies you already have.  It's been a while since I touched the Graceful Frame Maker so I was excited to get it out.  If you are new to the blog and haven't seen how this die works, I have a video —–>  HERE.  This die takes a panel of paper and miters it into four identical pieces.  To me this is like a wildcard die, because you can create so many unexpected things with it.  Today the end result is that I'm taking the Bella Rose Lattice Layering Die and turning its rectangle shape into a square.  I'll embellish it using the new Hemstitch Ovals Die and Cinch and Go Flowers III Dies.
Changing from Rectangle to Square
I cut two of the Bella Rose Lattice Layering Die and then cut the template in half.
I used the Graceful Frame Maker  to miter those two pieces at and the same time and did that twice to get four pieces.
The four pieces are reassembled by taping them together along the back with scotch tape.
Voila, instant new background that goes from rectangle to square card in a heartbeat.
Making the Card
Start with a 6″x 6″card base.
Layer your new background on top of a 5-5/8″ x 5-5/8″ with doubly stacked foam tape onto a tan panel matted with cream.
Cut two layers from Hemstitch Ovals – a cream one with no aperture (bottom) and a tan one with an open aperture (top).
Create the next layer with the two Hemstitch Ovals Die layers adhered together with doubly stacked foam tape.
Adhere to base with doubly stacked foam tape.
Embellish with clusters of Cinch and Go III Flowers and a bow glued into place.



Stamps:  From my stash
Paper:  Neenah Classic Crest – Natural White Card Stock,  Neenah Classic Crest – Desert Storm Card Stock,  Bazzill (green)
Ink:  Ranger Victorian Velvet Distress Ink
Accessories:    Amazing Paper Grace Dies, Spellbinders Bella Rose Lattice Frame, Spellbinders Hemstitch Ovals, Spellbinders Cinch and Go Flowers III, Hug Snug Seam Binding, Recollection Pearl Stickers, Recollections mini gold brads, 3M Foam Tape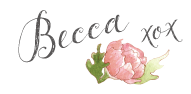 I hope this inspires!!  Look for more from me and soon!!