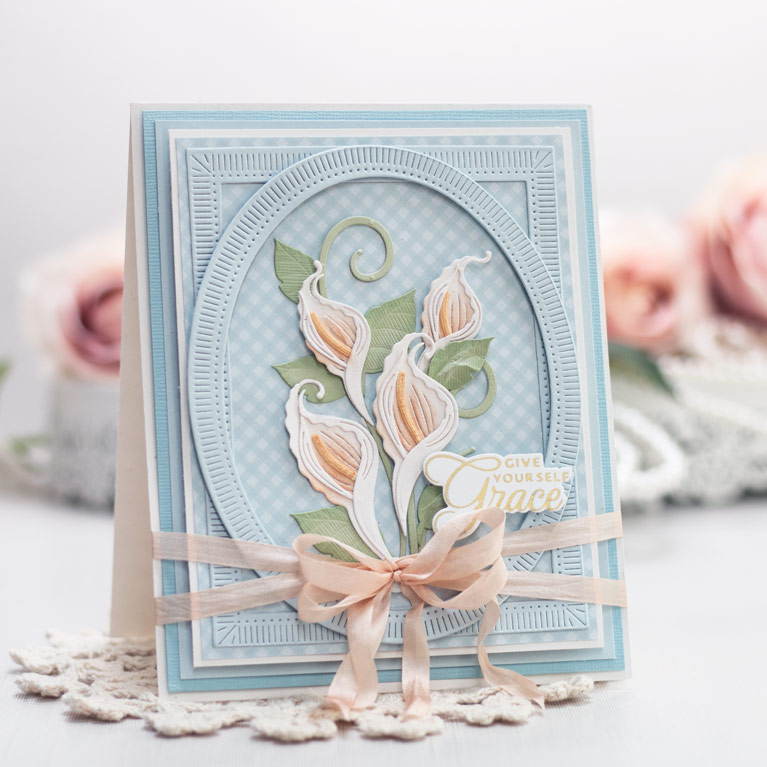 Hello there sweet friends, Happy Memorial Day – I celebrated by sending a Layered Fleur card to someone close to me.  As I move through the day, I want to start off the post in remembrance of some very dear to me.  My late husband and my father were both Veterans who died in service to their country.  I love that there is a day to remember them, and to be honest, as the widow of a veteran who died from his service injuries, there is not a day that goes by that I don't think of them and what they gave.  We have lived the military life and though I personally haven't been in the field of battle, I'm very aware that being in a military family is a secondary service.  We wouldn't have it any other way.
Today, stand with me and say a prayer in remembrance.  We live in a great country that has been defended by good men and women who give in a gesture of sacrifice that many don't understand.  It is a lifestyle they choose and we are all the better for it.  Much respect for those who serve and it's my honor to pay tribute to those who have given their lives.
Some links may be affiliate links, buying products through these links generates a commission at no cost to you.


Layered Fleur – Memorial Day Card
I do send the occasional Memorial Day Card out and in preparation, I made a duplicate of this lilies card to send out.  (Yes, it also doubled as Easter).    I have to admit, that right now with all the fun stuff in my stash, I am a bit challenged to find something suitable for both Memorial Day and Sympathy.  Lol, that just goes to show how flexible this particular set can be.
I haven't shared this on the blog yet, but recently I posted my newest collection called Layered Fleur Bouquet and was so tickled with the response.  These paper flowers are just like painting with numbers.  The dies are all numbered and are on the die in the order you need to stack them from left to right, to make the flower.  In addition, there are handy dandy guides that walk you through.  Scroll down to see some inspiration and all of the Layered Fleur Guides.
If you do like flat, then there is no burnishing.
If you do like solid cardstocks, then there is no coloring.
If you do like dimension, then burnish away.
If you do like to color, then touching the petals with a little ink is all that is needed.
Below I'm showing a recap of the entire collection and each of the layering guides.
The collection guides can be downloaded as a pdf HERE
Layering Fleur Bouquet – Assembly Guides
Assembly is easy.  Simply cut and stack according to the guides below.  These flowers work without any further embellishment and those who crave the look of colored flowers, color away!!  The Layering Guides can be downloaded by clicking this link HERE.


On a personal note, please know that I have been busy lately however my heart and my passion are still wrapped around the giving of cards and handmade items.  Real life sometimes takes the foreground and hopefully soon I can take you down the path of reflecting upon the last year.
Today I am creating a bouquet in honor of my hubby that I described above.  As soon as I have it made, I'll take it over to his gravesite and say a prayer.  Even though he was a serviceman and many other lovely things, he nurtured and lifted a loving wife and three amazing children that will never forget him.