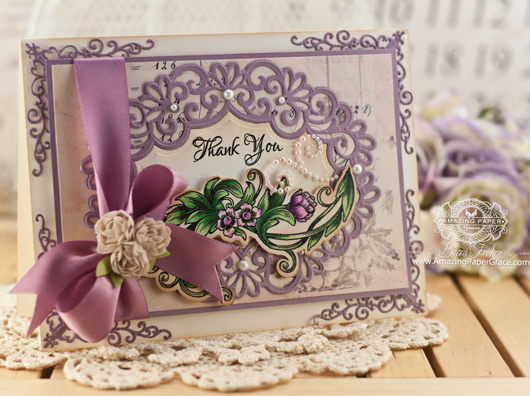 Good morning blog friends!  First things first, I will be doing a tutorial on how I attached the border on the card from Monday HERE.  :-)  I'm tied up right now and have a release to get through, but I promise I will do it and you are gonna love how to do this!!  Just promise you will watch this space.  Squeal, you all were so nice about my card that I'm going to be giving away that card – all the more reason to just keep peeking.  So on to todays card, isn't this new Spellbinders Heirloom Oval a piece of gorgeousness?  I knew it would be perfect to highlight the new Sentimental Flowers set by JustRite Papercraft.  It's perfect for those who like to fussycut and there are SVG files HERE for those who need it cut quickly.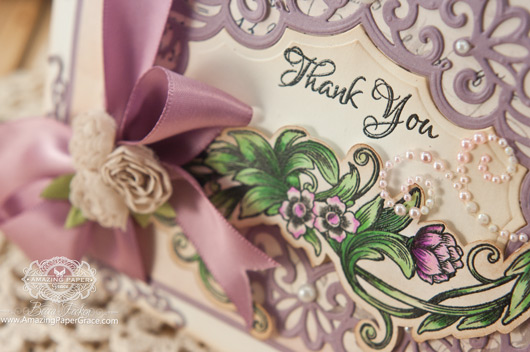 For added victorian accent I used Spellbinders Victorian Corners to draw your eyes to the out corners of the card.  My flowers are colored with Spectrum Noir Markers and the background paper is one of my favorites from DigitalbyJanet  (I've used it several times).
The JustRite Designers had a chance to play with these delightful sets – be sure to stop by and see what they dreamed up.
Question Parking Lot