Good morning sweet friends!  Welcome to Day Four of JustRite Papercraft June 2014 Releases.  Lots of goodies today – I have a second new die to share – it's JustRite Heirloom Flourish Two Die.  Heirloom Flourish One was quite popular so by request comes number two – it's a sweet little embellishment for a card or can be used to construct borders.  Wait until you see how the other ladies have used it.  I have two cards to share today, the first with the largest side of the die turned outward to make a border on all four sides for a filigree feel.  For the sentiment I used JustRite Elegant Christmas Swirls.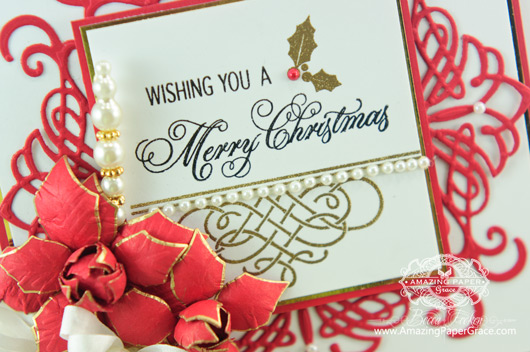 One of my all time favorites is Spellbinders Layered Poinsettia . . . to change it up a little bit the leaves are edged with a Krylon gold pen.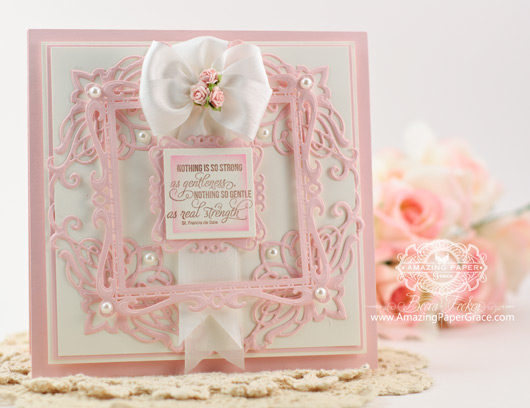 For the second card I turned JustRite Heirloom Two Flourish Die so the largest side is on the inside and set the dies on each corner to create another filigree border.  It is topped with Spellbinders Captivating Squares and Spellbinders Classic Squares SM with the sentiment coming from JustRite Ribbon and Swags Vintage Labels Seven

The card is finished with a bow attached to tails threaded through the frame.  Oh, couldn't forget the pearls! :-)
Be sure to peek in on the other  JustRite Designers – they have some sweet things to share today.
Thanks so much for your sweet words and for stopping by.  I'll see you soon!