Well hello there!! Yesterday was Day 1 of the JustRite Mega March Blog Hop and today, Day 2 is has some real beauties to behold. Just in case you haven't looked in today, here is the list of hoppers for Day 2 and these are direct links to their projects.
JustRite Inspiration Blog, Sharon Harnist, Sankari Wegman, Marianne Walker, Michelle Wooderson,Linda Duke, Barb Schram, Eva Dobilas, Liz Weber, Jeanne Streiff, Lori Craig, Sharon Johnson, Michelle Woerner, Sherry Cheever, Keri Lee Sereika, Lauren Meader, Michele Boyer, Lucy Abrams, Janine Blackwelder, Edna Morrisedie, Deb Saaranen, Melody Rupple, Charmaine Ikach, Michelle Giraud, Amy Crockett, Lydia Fiedler, Kelly Landers, Amber Hight, Margie Higuchi, Mary Pfaff, Debbie Seyer
In the meantime, I've had a little downtime with a migraine today. No worries, I'm alright now – guess it's just the old body saying to take a break. I've had enough sleep to last me a week so I guess I'm off to play. Take care my friends :-)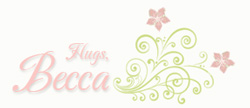 ETA: I have received quite a few emails asking where to get the lace used in THIS project. I purchased the lace at Walmart but am no longer able to find it as it was found in one of the small Walmarts with a craft section rather than one of the large Super Centers. Our last small Walmart was closed and a new Super Center was opened. Thanks to one of my dear readers, Tammy, she located the lace and was able to confirm for me that indeed it can be found at Walmart. Thanks Tammy!!