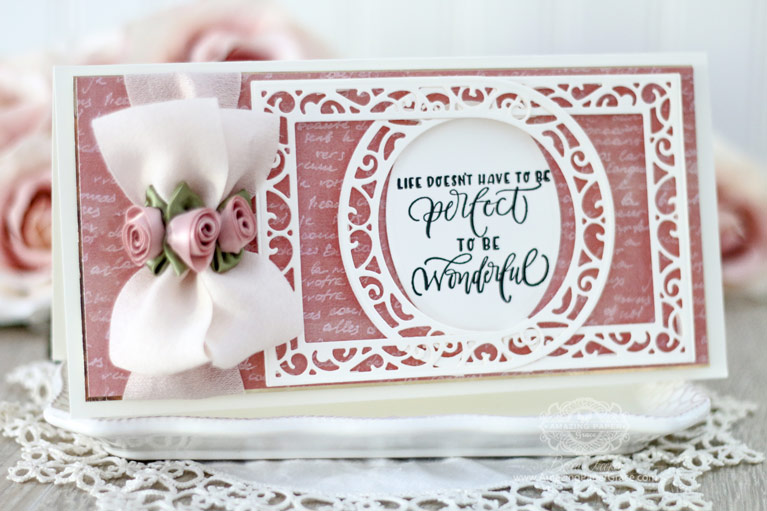 Sweet friends, thank you so much for your kind support yesterday!!  I've been away too long and it's heartwarming to know you are still there.  After reading through comments and chatting with people on Facebook and Instagram, I so know why I love this community and this craft.  I think I've so missed chatting with you all and again thank you so much for hanging in there with me.  I promised I would leave some details about Hochanda Show Times as well as my 3D Vignettes Demo, so here they are:


     Hochanda Show Times

Romancing the Swirl

Tune in via https://www.hochanda.com

UK Time (BST)
. . . . .
US Time (EDT)

May 4, 2018 – 6 pm

May 4, 2018 – 1 pm
May 4, 2018 – 8 pm
May 4, 2018 – 3 pm
May 5, 2018 – 4 am
May 5, 2018 –  1 pm
May 5, 2018 – 8 am
May 5, 2018 –  5 pm
May 5, 2018 – 12 noon



Card Details



Of course, I couldn't pop in without leaving a card for you to ponder.  In my off days, I've been trying to think of ways to use 3D Vignette dies for regular everyday cards.  Another brilliant sentiment from Quietfire Design called Life Doesn't Have to Be Perfect, provided the inspiration.  I reached for Ornamental Arch to create a frame for this simple, horizontal card.  I simply layered one over the other until the circle in the middle was large enough for my sentiment.  The shapes were secured with slivers of double stacked foam tape.  Easy!!


Stamps: Quietfire Design – Life Doesn't Have to Be Perfect
Paper:  Neenah Classic Crest – Natural White – 80lb Smooth, DCWV – Meet Me In Paris
Ink:  Versafine – Onyx Black, Ranger Clear Detail Embossing Powder
Accessories:  Amazing Paper Grace Dies by Spellbinders, Ornamental Arch, Spellbinders Classic Ovals LG


Thank you again sweet friends!  You always make me want to do more!