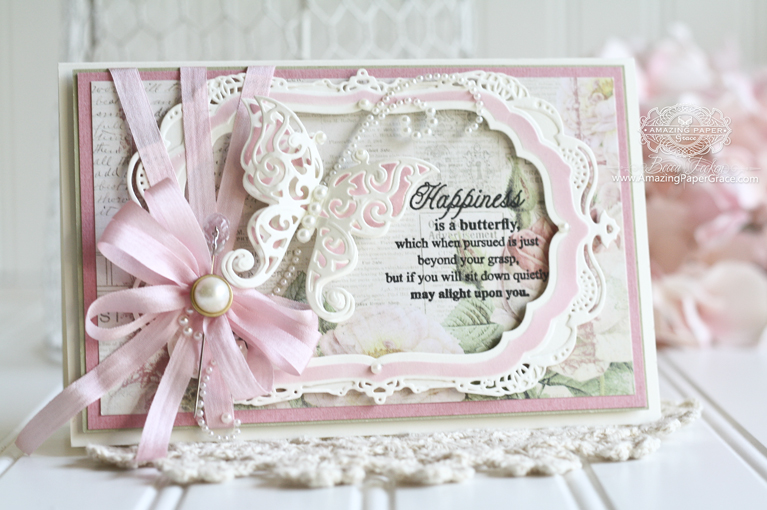 Good morning, good morning, spring fever is here – at least at my end of the world.  I had appointments early yesterday morning and the day was so pretty that I stayed out as long as possible :-)  Today is Day of Giving Friday so I picked out a spring time card for todays post!   Behind the scenes I'm working on a tutorial with an unlikely hero that you already own!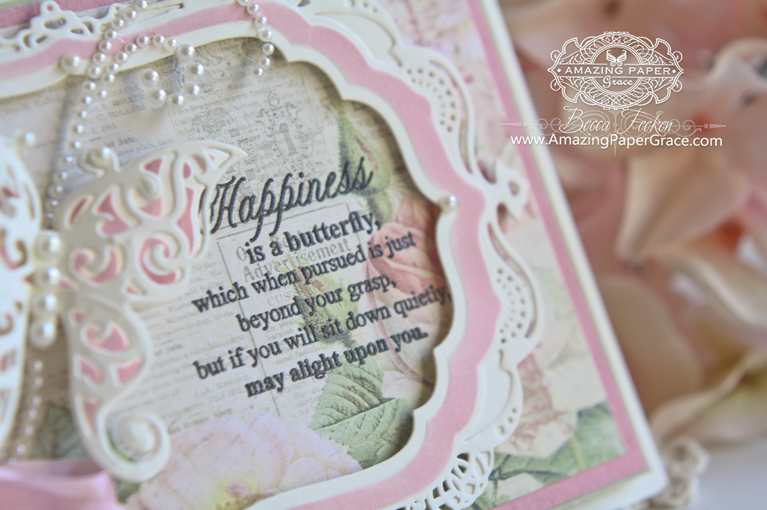 Here's another older classic that I encourage you to pull out to set your heart right for spring that's coming!  I used Spellbinders Gold Labels Four along with Spellbinders Labels Four and Spellbinders Les Papillions.  Can't you just see that butterfly flitting among the flowers? (oh that's right, the flowers aren't out yet – but they are coming).  Powdery pink stencilling just makes it all pop and I just love stamping my sentiment directly on design paper.
If you're not familiar with Day of Giving Friday, every Friday I give away a card to a reader who leaves a comment – here's a link to my FAQ's just check out #11.   For your comment today – what music are you listening to when you sit down to your craft table and how does it inspire you?  For me, nothing is wrong in the world when I create to a house full of music!

Happy weekend!  I have lots planner, several overdue gifts to make, filming a video and picture taking.  Hope you're up to something that tickles your heart!