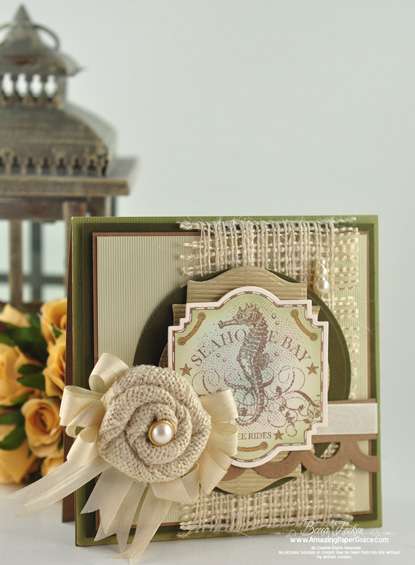 Hi there blog friends. First of all welcome to Day 7 of JustRite Stampers release!!  It's no small secret that I've been loving the new die templates and the matching stamps that were designed to accompany them.  I hope you love them too!  Today brings another new cling set – with a theme!!  This one is called Sea Shell Bay Labels Twenty Two and it just makes you feel like you're right down on the coast ;-)  I love that the stamp says "Free Rides".  I knew I wanted to have burlap on the card so I had a piece that I had already unraveled, then I decided to make one of those rolled roses.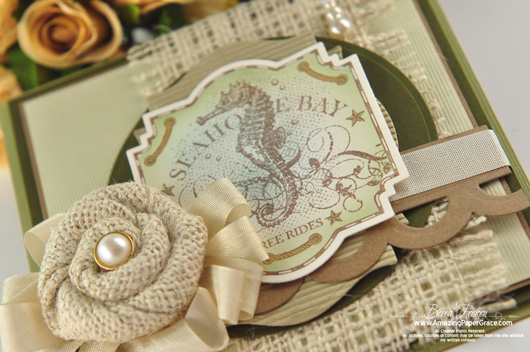 The layers I used began with the base of a Spellbinders™ Standard Circle LG.  On top of the circle I layered Spellbinders™ Labels Eighteen and finished with Spellbinders™ Labels Twenty Two.  Underneath my ribbon, I've tucked the scallop made from Spellbinders™ Classic Scallop Edgeabilities.
Be sure to take a peek at what the other designers have cooked up with this set!!
JustRite Inspiration
Becca Feeken
Sharon Harnist
Michele Kovack
Beate Johns
Kazan Clark
Linda Duke
Sankari Wegman
Kathy Jones
Barb Schram
Angela Barkhouse
Thanks for stopping by today.  I'll be crafting tomorrow so I hope to see then!