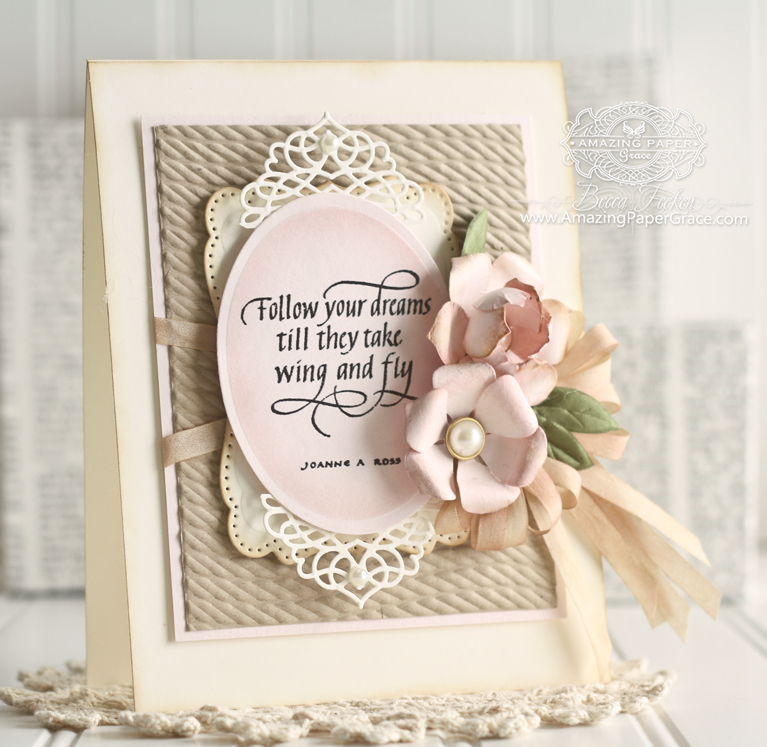 Good morning sweeties!  You will swear that I'm stuck on dreams, perhaps I am :-)  I picked a sweet Quietfire Design sentiment – Follow Your Dreams because that's a little bit of what's on my mind.   I was tickled to read your last comments and it reaffirmed that it doesn't cost anything to dream.  Sometimes it's just what you need to get you rolling toward your next life goal.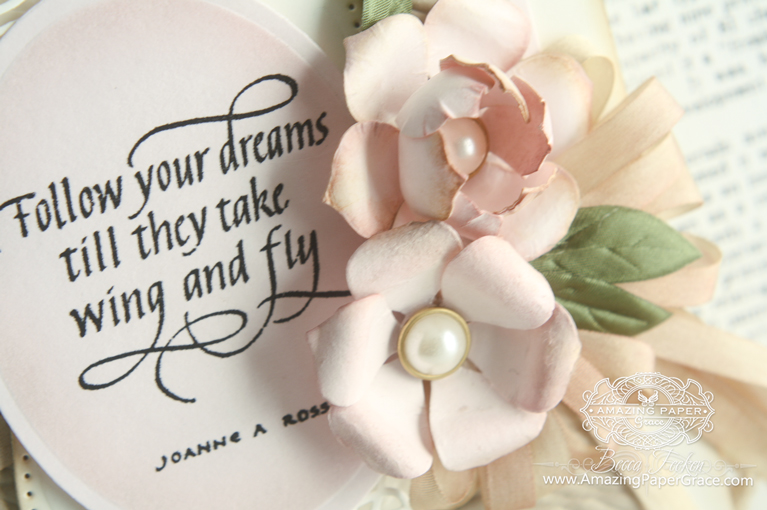 My card today is bits and pieces of things you probably already have and a flower created from Spellbinders Simply Succulent Contour Steel Rule Die (hint, more to come this week).  I'm keen on being able to use every die in a set and my castoff's get piled on a tray for use another day – for the base of my card –  these are bits and pieces picked out of my extras tray.  I've used a wonderful embossing folder, Spellbinders Need a Rope to add texture then layered on the the pierced label from Spellbinders 6 x 6 Holly Framed Etched Dies.  From Spellbinders A2 Tranquil Moments, I snipped the ends off of the decorative inner piece to use as an embellishment to Spellbinders Classics Ovals, LG.

I love a shabby card.  Little smudges of color to age it up just a little bit :-)  Speaking of 'aged', I've recently received two old items that are dear to my heart – I'll post about them soon.  In the meantime, dream on!!