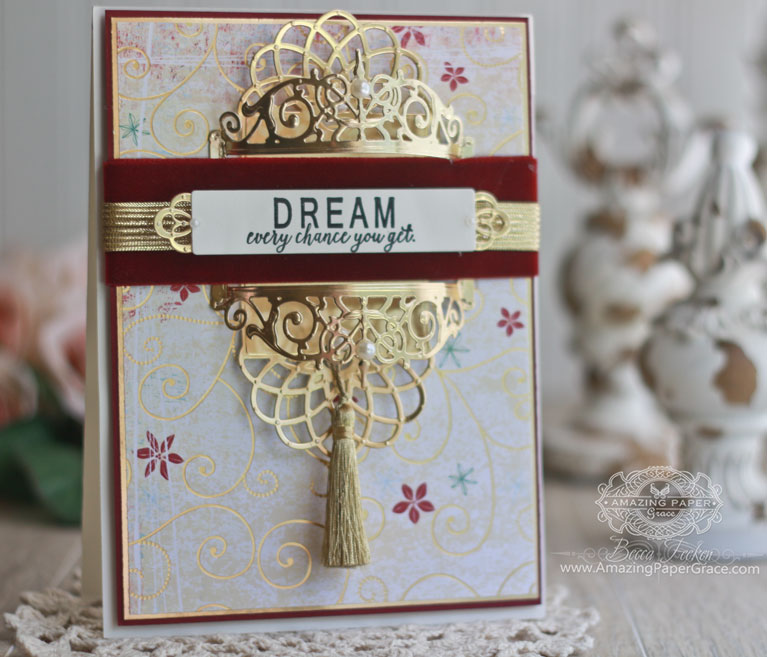 Sweet, sweet friends, I have so much to show today.  I have some cool news to share here on May 3rd, 2017, honestly, you won't want to miss it.  It's a sweet thing, quite unexpected – oh and there will be prizes.  Can you come by?
Next, I am over the moon thrilled to say that I have caught up on Day of Giving mailings.  I'm so sorry that this piled up but I've had some help recently and am so blessed to be current.  Have you been waiting for a card?  In the right hand column I've listed all the cards and winnings that are already in the mail – most will be arriving by Monday.
Did you notice that I had not picked winners for some time?  Yes, I knew I was overwhelmed by my behind the scenes workload and  I didn't want to disappoint anyone by further delay.   New winners for recent cards are now picked and the cards are on my desk waiting for the winners to give me their addresses so they can be shipped.  If your name is in the left hand column, please go to the contact tab and leave me your mailing address.  These lists are also on the Giveaway Page – I just wanted to celebrate here but I'll always continue to post winners there!!  ….and on to my card below…
New winners are in this column
BONNIE SPRINGLE (address received)
MARILYN YU (address received)
CHRISTI (Neal) (address received)
BEVERLY PARKISON (address received)
SHAUNDA SNIDER
JAN STUMPF (address received)
SUSAN B. (address received)
KAREN GREISS (address received)
MARILYN IN E~ TOWN (address received)

Have Been Shipped
DENICE WITH A "C"
JUDY BENNETT
LINDA WALTON
JACQUELYN HOAGLAND
CATHY URICH
RUTHANN
CHRISTINE SPRINGMAN
BEVERLY FUCHS 
MARZEE CARNES
DEVY
JEAN BULLOCK
ELIZABETH MURPHY
DOROTHY MUTAFOPULOS
DALE
ANGELIQUE VELA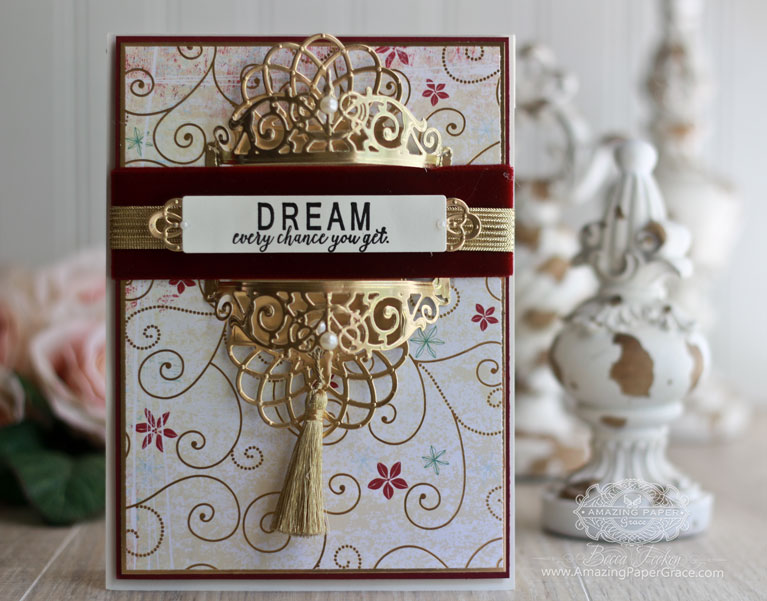 Today I'm sharing a card that I used flashy gold on for a graduation celebration but it just as easily doubles as an encouragement card.   It's dimensional but can be made as flat as need be.  The card rests on a 5.5″ x 7.5″ base that is matted with design paper an gold.  The focal image is made of several elements in my new Vintage Elegance Collection, which is back in stock.   I used two of the Spellbinders Filigree Tag/Bookmark dies as an embellishment by trimming and letting the ends peek out on the bottom and the top.  Next I ran velvet and gold ribbon across the card – ribbon hides so much of what is going on behind ;-).   From the Spellbinders Beautiful Dreamer set, the die portion is cut as a frame, bowed to give dimension and glued behind the ribbon – it's really quite regal.  (I imagine doing this for a little girls princess card :-))  The sentiment is stamped on the insert that comes with Beautiful Dreamer stamp and die set and I decorated the ends with two of the tiny decorative tags from Spellbinders Graceful Tiny Tags. For this collection I was determined to have some smaller elements that could double duty as embellishments with lots of possibilities :-)  Oh, and don't forget the tassel – I think that's what allows me to call it a Graduation card, lol!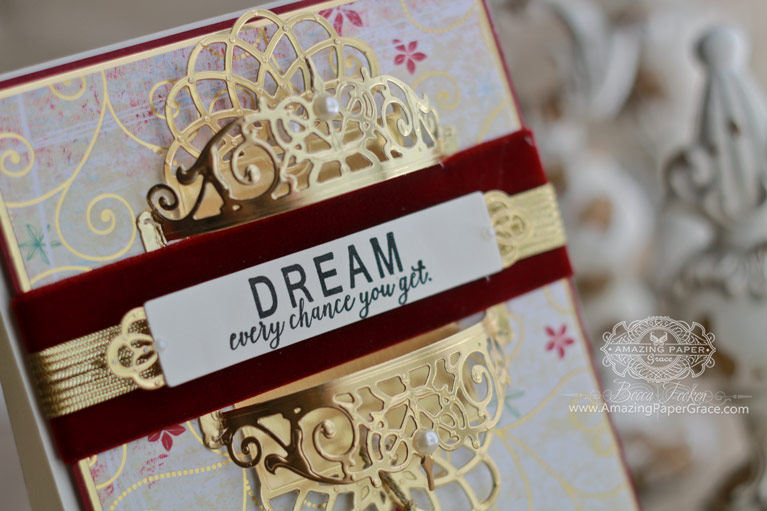 For new readers, every Friday it's my pleasure to give away a card.   The card goes to a randomly picked reader (worldwide) who leaves a comment in our conversation. Want to know more about Day of Giving, here's a link to my FAQ's just check out #11. You can check the list of winners HERE!  I'm reminded this week that reunions are so inspiring and emotionally joyful!  For your comment: What the most memorable reunion you've experienced – how did it make you feel?


Stamps: Spellbinders Vintage Elegance Beautiful Dreamer
Paper:  Neenah Classic Crest – Natural White – Cover – 80lb smooth
Ink: Versafine Onyx Black Ink
Accessories: Spellbinders Vintage Elegance Filigree Bookmark/Tag, Spellbinders Vintage Elegance Beautiful Dreamer, Spellbinders Vintage Elegance Graceful Tiny Tags, Offray Velvet Ribbon, The Paper Studio – Pearls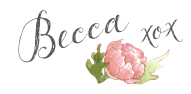 I can't thank you enough for your patience.  I'm mindful that sometimes you have to take a step back to take more steps forward. :-)  I'm making headway on a number of behind the scenes projects that I really need to handle.  I'm going to try to shake things up so that I can keep things covered while bringing new to the table.  Please join me on May 3rd – I promised that this year I would be brave and that's what I'm going to do!