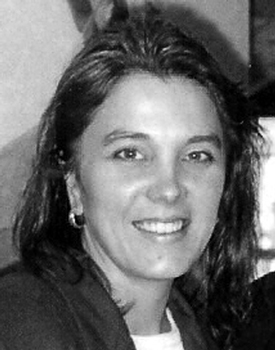 Melissa Bove – keepsakesbymelissa.blogspot.com
Melissa's style is sweet and charming – she's expert in romantic shabby chic styling with flowers and ephemera.  She crafts with a passion and positivity that is absolutely  infectious.  You have no doubt seen her cards on a well known Cardmaking magazine cover.  Akin to an Interior Decorator, she's a Card Decorator, apportioning truly beautiful things.
I live in Toms River, New Jersey with my husband and 2 children and 1 fur baby kitty. I love anything vintage, shabby, chippy or rusty!! I have crafted from the time I could walk but my favorite things to make are handmade cards and gifts for friends and family. Besides crafting, I love to cook, work in my garden, decorate my home, read a good book, but most importantly, spending time with my beautiful family. I am thrilled to be a part of the very first Amazing Paper Grace Creative Team! Becca, you are a true inspiration and beautiful person both inside and out! Thank you for asking me to be a part of this fabulous team!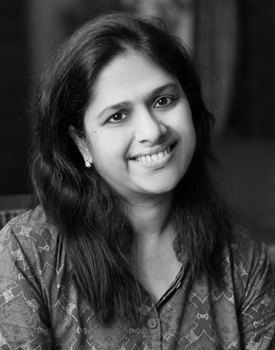 Anita Kejriwal – craftingforever-anita.blogspot.com
Anita is simply prolific – as an avid crafter you have no doubt seen her coloring and her signature flowers – her tutorials are awesome.  She dreams and it manifests itself into paper with jaw-dropping cards.  She's not shy, and has taken her training to Facebook where she often shares her product expertise live.
My name is Anita Kejriwal and I live in India. I have been married for 24 years with two kids and a very supportive and loving husband.  Crafting is very close to my heart and I have set my life into it since last 15 years. Over these years, I have come a long way making a new identity and a new space for myself.  I started my journey of crafting with simple stamping and scrapbooking . I love trying out new techniques and styles and absorb and learn all that I see. The world crafting community is wonderful place and I love being a part of it.  My hobby has won me many awards and appreciation all over the world . Besides crafting, I love to cook, sing and dance. I also love travelling and would love to see travel to many places all over the world. Being a part of the APG team has been a dream come true. For me, Becca is my idol and I feel blessed to get this opportunity to work with her.  I thank Becca for believing in my work . I hope and wish that we will continue to work for many years together.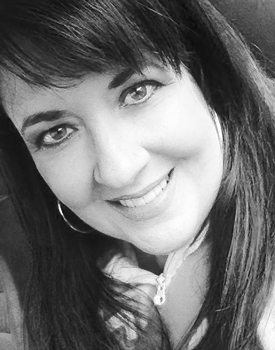 Kristi Schurr – kristispapercreations.blogspot.com
Kristi and I have worked together before and I found myself always wishing I had created the card that she created.  She has a very detailed look that often includes pretty bows, lace and flowers – simply full of charm.  Her expertise is in placement and coordination of elements for a polished look – everything she touches becomes beautiful!  She sells her cards on Etsy and can hardly keep them in stock.
I'm Kristi Schurr and I live in Georgia with my husband of 23 years and two children. I have been crafting my whole life, starting as a little girl making Christmas tree ornaments from felt and sequins to sewing clothes for my dolls using the fabric scraps my grandmother gave me. I took up stamping in the early nineties when I bought a stamp set at a local big box store and have been hooked ever since! I also dabble in mixed media and have other crafts I like such as bookbinding and painting. When I'm not paper crafting, I like to read, garden, see movies and spend time with my family/ I am so happy to be a part of Becca's Creative Team and hope you'll find some inspiration from my projects.


Joanna Krogulec – joannakrog.blogspot.com
Joanna has been quietly crafting stunning arrangements for quite some time.  She's humble and very quiet – I think she's an unsung hero.  She came onto my radar when I was trying to better learn to craft flowers.  She taught me well and freely shares her flowermaking expertise.  Take a look through her blog for extensive flower making tutorials.  She loves flowers and flower-making and it definitely shows in her beautiful, pristine creations.
My name is Joanna. I am Polish living in London, UK. I have a beautiful daughter who has just turned 9. I enjoy making cards and decorating them with my handmade flowers. Before I started making cards I cross stitched a lot. When I am not crafting I am reading books. I love nature. On my blog I share what I create as well as crafty techniques, which I am discovering, learning and trying myself. Thanks to blogging I met my crafty friends.  I am delighted that I could join Amazing Paper Grace Creative Team.
Teresa Horner – victorianpaperqueen.blogspot.com
I've had the privilege of working with Teresa Horner for many years.  Our styles are quite similar that sometimes I have to do a double take!  Teresa is expert at building well balanced ensembles that stretch a die purchase and allow you to use the die in so many ways.  She has such an eye for details and loves thinking out of the box.  Her creations look involved but don't be fooled, they are very easy to recreate.
Thanks to my amazing mom I have been a crafter and artist all my life.  I majored in art in high school and also in college where I majored in costume design and graphic arts.   I love to draw, paint, sew, and create fun projects out of paper each and every day.  I have been on many design teams over the years and have been published both online and in print publications.  I also worked at a scrapbook store in my hometown and designed for them and taught classes for 10 years.  It has truly been an amazing and fun journey for me.
My favorite part of the journey was designing for Spellbinders for 4 years and I had my first chance at designing with Becca Feeken's beautiful dies.  They are incredibly beautiful and my love for all things victorian and vintage has made them a everyday staple in my crafty library of dies.  So you can see I am over the moon excited to be on this team and create for her , it is truly a dream come true.
I am married to my very, very best friend and have 2 grown kids along with 2 dogs and a cat.  I am a So Cal native and when i am not working at Disneyland in the castle i like to travel, cook, work in my garden, perfect my photography skills and go hiking in the great outdoors.