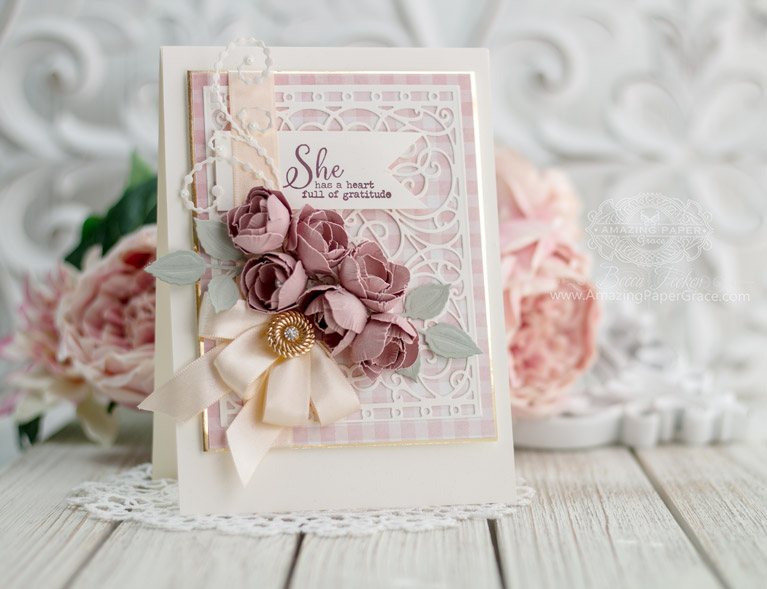 Do you know what an Easter Egg is? We had one here last week.  We kicked off a blog hop and you may have gotten a glimpse of an entire new collection.  Oops!  The problem was that we were a month early here on the blog, lol! The Creative Team and I had to unpublish our blog posts, but they will be republished again in the near future.  If you look hard enough out in the internet you are bound to find remnants of some of our pretties but no fear, we'll be back on November 11th with the hop. During that hop I published the names of the WCMD Blog Hop winners. Oops again! So I'm re-publishing them again here at the end of the post. In the meantime, today I'm sharing a look at Candlewick Rosebuds.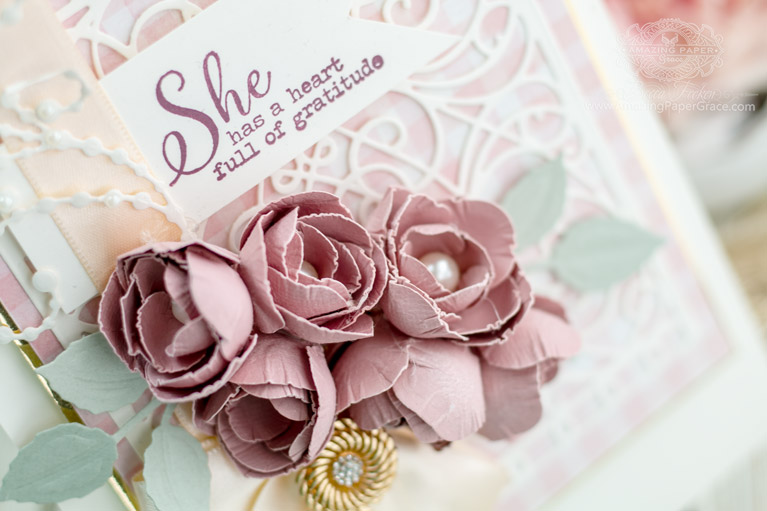 I'm not a flower maker normally but I want to be. I have found that Cinch and Go Flowers are the best and quickest way for me to do cheater flowers that looked I fussed but didn't. Candlewick Rosebuds is made in the Cinch and Go tradition.  Short and sweet, I wet each of the petals, burnish with a large ball-tipped stylist by mashing the petal down in foam and allowing it to curl. I take either a corsage pin or a pearl threaded onto pliable wire and thread each of the petals on the wire – adding a drop of glue in between each layer to hold it in place.  So, while that's a quick description, you can see it in action ——> HERE and HERE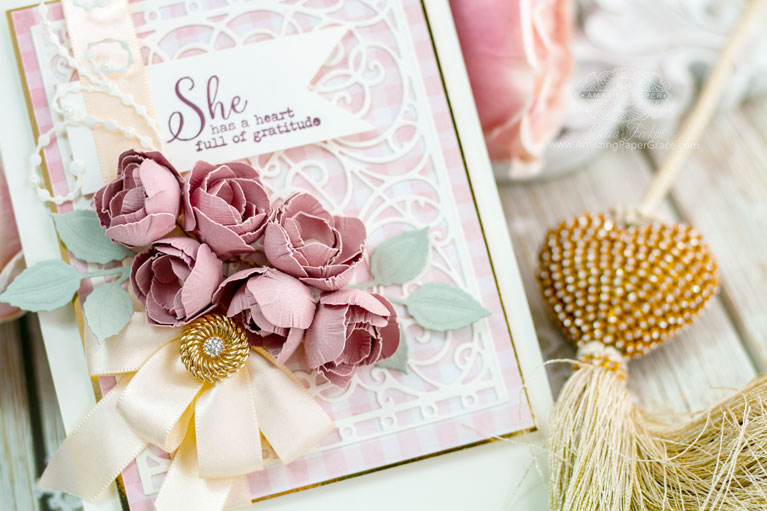 For this card I simply assembled 6 of the rosebuds and twisted their wires (see video linked above) together to make a bundle.  It was very easy to then spread them out and glue them down.  Quick and easy, I promise!


Stamps:  From my stash
Paper:  Neenah Classic Crest – Natural White – Cover – 80lb smooth, My Minds Eye, Coredinations – Concerto, Gold Mirror Cardstock
Ink:  Versafine Onyx Black Ink
Accessories:  Amazing Paper Grace Dies by Spellbinders, Spellbinders Candlewick Rosebuds, Spellbinders A2 Swirl Background
Here are the four winners from the WCMD/October Die of the Month Blog Hop.
Theresa Bush who left a comment on Becca Feekens Blog on October 5, 2019 – 3:55 pm
Linda Grape who left a comment on Theresa Horners Blog on October 6, 2019 at 6:25 AM
Lori Podolsky who left a comment on Melissa Bove's Blog on October 9, 2019 at 9:07 AM
Annamieke who left a comment on Joanna Wisniewska's Blog on October 5, 2019 at 20:08
Winners, please use the contact tab in the upper right-hand corner to send me your name and choice of die.   You have two weeks from today to claim your prize.   I will get the message but you will not receive a reply – no worries!  Allow at least 8 weeks for delivery.  Choose from any Die of the Month still available up through the end of September 2019 Die of the Month – you can see your choices HERE.


Thank you so much for stopping by and be sure you pop by and see what our Guest Designer Rajni Chawla has cooked up this week.  You can see her latest creation ——> HERE.