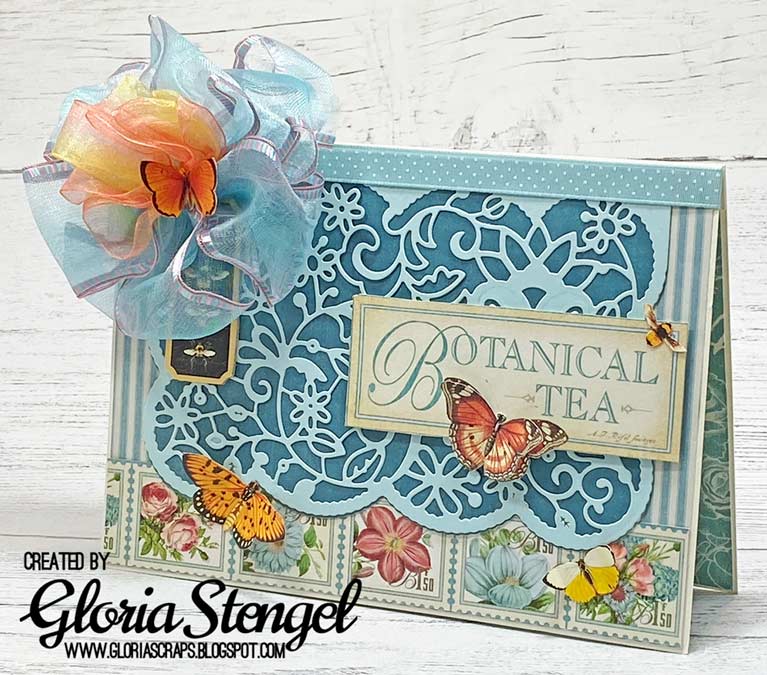 It's my pleasure to welcome a new Guest Designer to work with us during the month of January.  This month's designer is a veteran of the industry and has spent time on Design Teams of many major companies.  Her style is precise and impeccable; please welcome Gloria Stengel to the blog!!  Today she is showcasing S5-204 Candlewick Lace Card Front and it's a lovely design with stunning design paper!
Be sure to take a peek at her blog every week of January for a new creation using Amazing Paper Grace dies. Here's a bit about Gloria!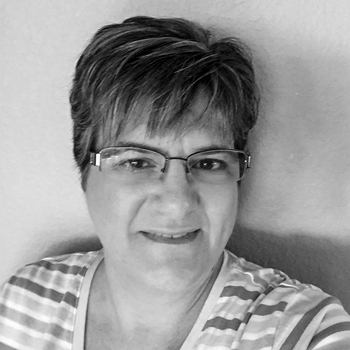 Hello, there! My name is Gloria Stengel and I am an east coast transplant to the San Diego, California area, where I've lived for almost 15 years. I have been married to Matt for 32 years and we have three (mostly) grown children. We were a homeschooling family for 18 years, but now the youngest is in college and the older two are working at post-college careers. I have so much more time for playing with paper!
I started rubber stamping in 1991 and scrapbooking in 1996, but have been a paper lover (and hoarder) all my life. I have been designing for scrapbooking companies, stores, and blogs since 2006, and I have been lucky enough to work with some of the best companies in the business.
I try to spend time in my studio every day, even if it's just to clean and organize. I think I love to organize almost as much as I love creating with paper! I especially enjoy making cards as they were the second papercraft I tried – the first being making paper dolls out of catalogs, wallpaper samples, and old wrapping paper…when I was about five years old! My second love is mini albums. I like to mix paper collections for my mini albums, and add lots of flip-outs, tuck spots, and tags! I occasionally make scrapbook layouts and mixed media projects, if I have time in between making cards and minis!  
I love to teach paper crafting both in-person and online.
*********************************************************
Here are her social media links:
Blog: http://gloriascraps.blogspot.com/
Facebook: https://www.facebook.com/gloria.g.stengel
Pinterest: https://www.pinterest.com/gloriastengel/
YouTube: https://www.youtube.com/channel/UCdAa3r_cb9krDcU5dUj1Yhw
Facebook Fan Page: https://www.facebook.com/gloriastengelscrapsoflife/
Instagram: https://www.instagram.com/gloriagstengel/
Elegant Inspiration by Gloria Stengel
Doesn't the color of the card just grab you?  I've seen the Candlewick Lace Card Front Die used in lots of elegant one tone cards but when Gloria combined it so expertly with detailed patterns, it definitely got my attention.  She managed to swing the look to a themed card and the butterflies are a sweet addition.  I can't wait to give this a try.
There aren't enough words to describe how much I love her card.  Her use of design paper to complement the die is amazing moreover, it brings a whole new look to the Candlewick Lace Card front!


Join me here on New Year's Eve for the 8th Annual Seasons Giving Blog Hop. I'll be showing one of my favorite projects I created in 2019 and it features my newest 3D Mini-Album Collection.   What's more, there is an opportunity to win from 60 different prize-giving bloggers and businesses.
On January 2nd I'll be debuting a new Amazing Paper Grace Die of the Month!