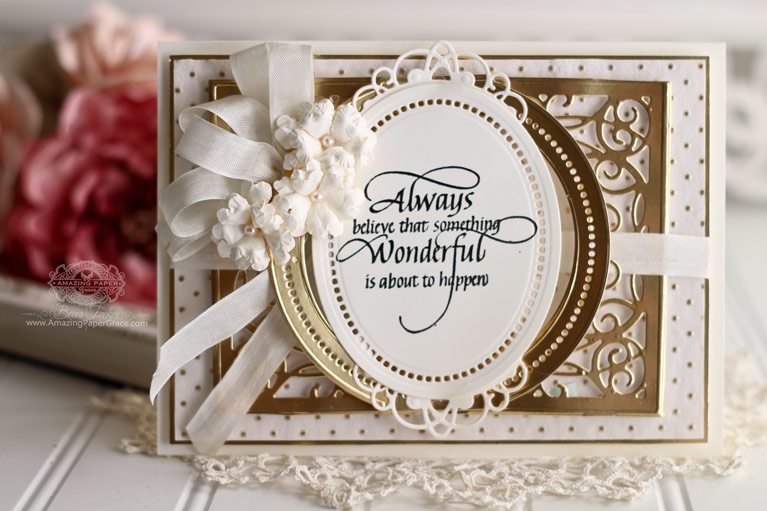 Good morning sweet friends!   It has been a busy week and I wanted to peek in with a card and more Creative Team Inspiration.  I'm actually enjoying playing with some dies that are coming in a couple of months but every chance I get, I play a little bit more with  3D Vignettes.  By the way, these have been sold out for a bit but are due back in this week – if you want to make sure to get what you want out of this batch, I'd encourage to take a quick look at 3D Vignettes and click 'notify me' on each sku that want to have the option to buy – you'll get a notice when they come back into inventory. :-)  These have sold through a couple of times, as retailers reorder and I'd love for you to have the option to make cards as we share inspiration.
Some of the dies are in stock at Scrapbook.com—–> listed together HERE
Some of the dies are in stock at Amazon.com——–> listed together HERE
Please also check the Stamp Simply Store  ———–> listed together HERE
I learned from Marco's Paper they are in stock——> listed together HERE
I get many emails about this, so I'll keep you updated as I post :-)
In the mean time, I wanted to show you that even though this collection has a complete presentation, it is also designed to break down and use the individual pieces for your everyday cards.  I'm in love with the Grand Dome 3D Card and have a couple more things up my sleeve about how it can be used.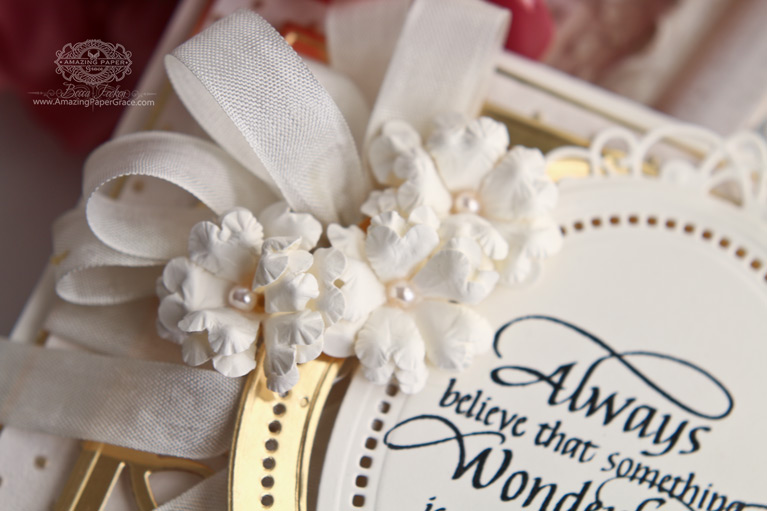 Today's card is my quest to get as much use as I can our of this.  The filigree part of this die as well as the pierced detail are so charming, so I decided to find a way to mirror them symmetrically so that I could highlight a sentiment.  This is how I created the easy symmetrical base!
Here's How:







Easy peasy!!  It's awesome how the detail around the top of the the Grand Dome are so similar to Hemstitch Ovals – it made sense to use them together.


Stamps: Quietfire Design – Always Believe
Paper:  Neenah Classic Crest – Natural White – Smooth 80 lb, Gold Foil Paper – Hobby Lobby, Dotted Paper from my stash
Ink:  Versafine Onyx Black
Accessories:  Amazing Paper Grace Dies by Spellbinders,  Grand Dome 3D Card, Hemstitch Ovals, seam binding


A Little 3D Inspiration



Joanna used:
Grand Dome 3D Card







Melissa used:
Grand Dome 3D Card
Layered Happy Birthday
Judy  used:
Grand Arch 3D Card
Ornamental Arch
Oh Happy Day





Teresa used:
Grand Cabinet Card
Cinch and Go Flowers III
Giving Occasions Stamp and Die Set


I hope you enjoyed a little inspiration today, thank you so much for stopping by!!