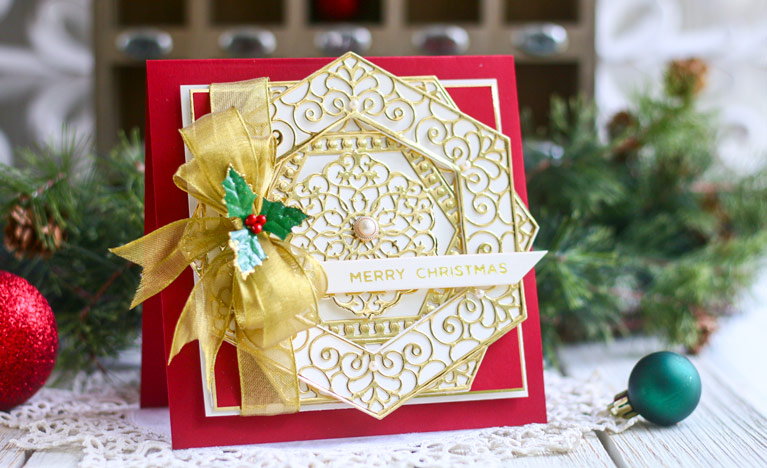 We always need that one Christmas die that makes an easy, classic, Christmas card with a minimum of fuss.  It's even better if you can shift the dies around to get a couple of different configurations if you get tired of the first.  Winters Solstice Snowflake is that 'go to' for me this holiday season.  I was so tickled playing with this to come up with a card, a box, a tag and ornament, and a frame.  Whew!   I designed it so that it can be used all year around.  Just change your embellishments and you're home free!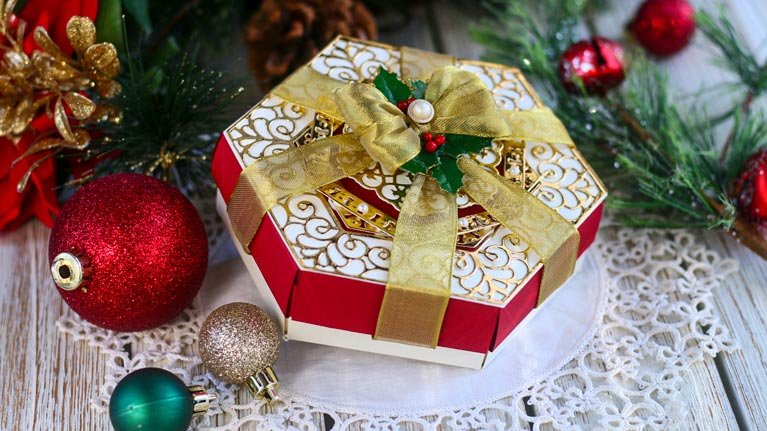 Inspiration for Winters Solstice Snowflake
I knew the six-sided shape was going to be perfect for layering.  I've not created with a hexagon before and the pretty pattern inside along with a round doily shape certainly tilted toward Christmas.  The wonderful thing is, these designs are classic and can be used year-round.
It took a while but I wanted to parlay that lovely six-sided shape in a box.  As you know, I believe in ensemble sets and created a video to show you how to make the matching box for your card.  A little bit of snipping, some folding and voila — a box!  I encourage you to watch and try!
Winters Solstice Snowflake Samples
As always the creative team is looking forward to sharing inspiration so that you have more options to make or so you can see how this die can be used.
So join us on November  5th with the sweet inspiration from the Creative Team!