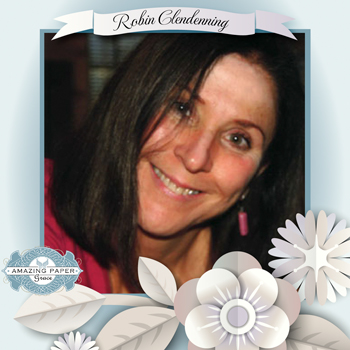 Hi, my name is Robin Clendenning.  I live in Oakhurst Ca, that's close to Yosemite National Park.  My husband Andy and I love hiking, backpacking, rock climbing, wake boarding and snowboarding.  We have 2 children and 2 grandchildren and have owned a business in town for 40 years.
I have always loved art and crafting most likely because my mother was such a wonderful artist.
I have been teaching card/scrapbook classes at our local crafting store for the past 20 plus years.