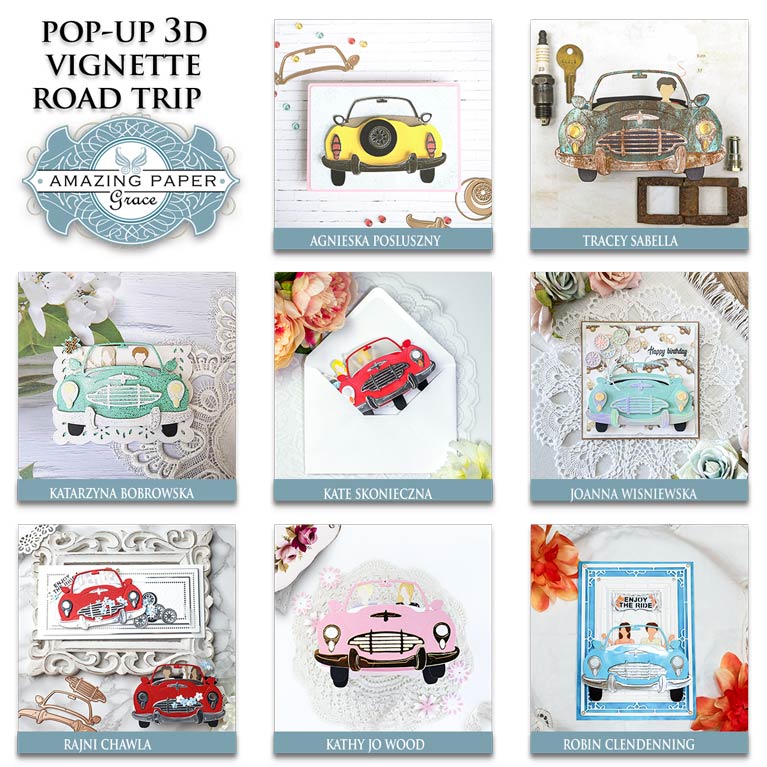 Hi friends, the month of June started off with a bang and I wanted to dip in and show you some of the makes by my fabulous Creative Team (Links to all at the bottom of my post).  It's amazing, when you give a die like the Pop Up 3D Vignette Road Trip Car to a group of different people, the lovely different things they come up with.  The team ran with the ball on this one and created some delightful creations full of whimsy.
Come along with me for a closer look at the Amazing Paper Grace June 2022 Die of the Month . . .
Road Trip Inspiration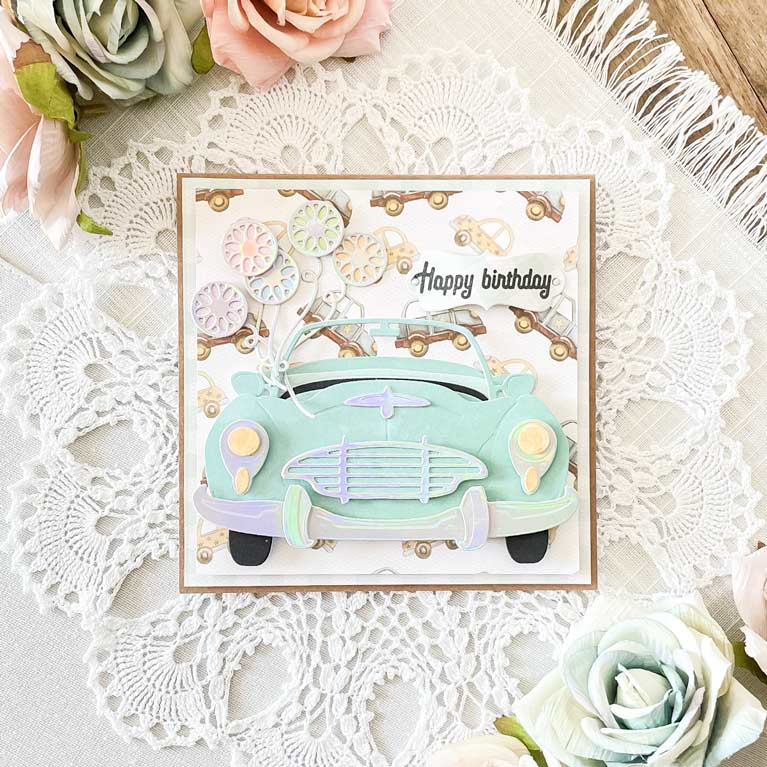 Look at the clever way Joanna Wisniewska used the round element for the tire as balloons.  Joanna shared that this beauty is going to her daughter on her birthday.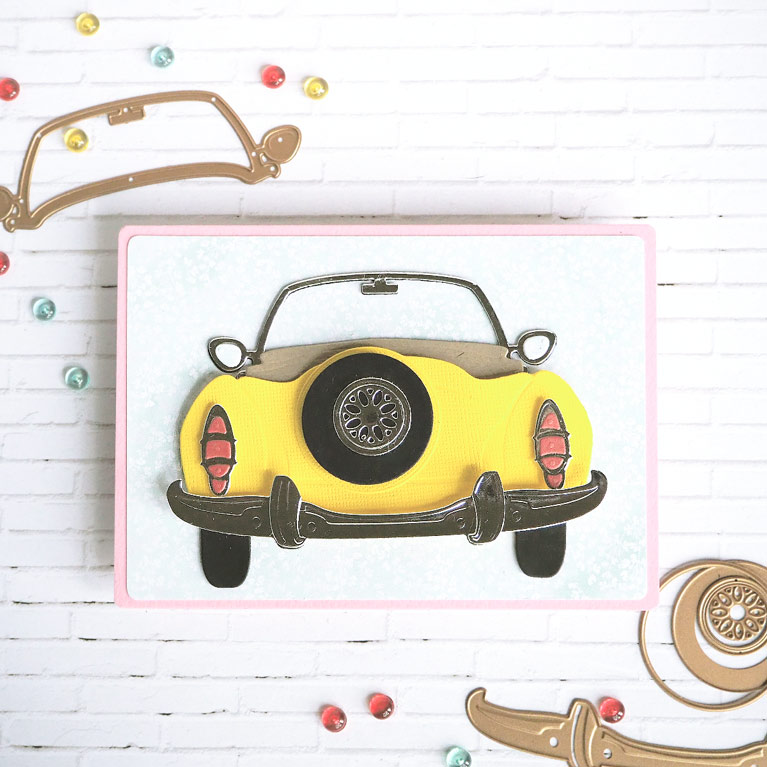 The punch of color with the yellow jalopy done by Agnieska Posluszny just screams, "Jump in Me" for a ride.



Tracey Sabella is a fantastic mixed media artist.  We watch in wonder every month as she takes elements I design as elegant and ages them to perfection.  This decrepit, rusted-out junker has a beautiful patina.  I can just imagine it was found in the back of a junkyard.



Kathy Jo Wood is a new Amazing Paper Grace Creative Team designer.  You can look at her bio HERE and I hope you'll follow her on all her social media channels.  This was her first creation with us and she had me at "PINK".  She and her bestie are down for a shopping road trip.



I love it that Kate Skonieczna showed how easy it is to pop her creation into an envelope.  I would love to see the look on the face of the recipient when they open and pop it up.



Kate also made a conventional front view with a wedding theme.  This car is so whimsical and is bound to be the unique creation in the pile.



Katarzyna Bobrowska served up a glittery creation this week.  To make a small-footed card she took an A7 background and folded it in half to make the perfect base for her card.



Framed so cleverly by an A7 background frame, Robin Clendenning created a full-size A7 card in brilliant blue.  It almost looks like it's driving right out of the page!



Rajni Chawla created a spiffy roadster in red.  The pop of red against the white background makes the car absolutely sing.  More brilliantly, she shows how easy it is to make this into a slimline profile.



Patricia Manhire blended pastel tones for a sweet, soft ride.  Patricia is the flower queen so of course her car is embellished with the perfect spray of flowers across the front.  It's the perfect embellishment for the perfect car.
That's a wrap!!  Each month the Amazing Paper Grace Creative Team takes a Die of the Month and a new Die Collection and spins out unique creations that will give you a leg up when you sit down to the table to create.  They excel at creating 3D items and embellishments from flat dies with the most unexpected creations.
Ride with Amazing Paper Grace here:
Let's Chat                    – Follow Becca Feeken on Facebook!
See What's Up            – Follow Becca Feeken on Instagram!
Kick Back and Learn –  Follow Becca Feeken on YouTube!
Get Inspired               –  Amazing Paper Grace CREATES on Instagram