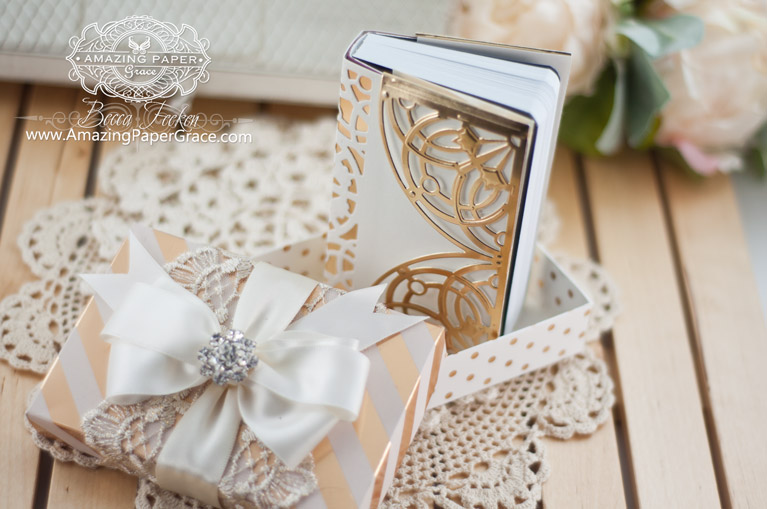 News to Share
Hey there, it's me.  I have a couple of things to cover.  First of all, I'm still without internet service – wow!  I've exhausted the data on my phone, but managed to get this post ready.  I know I have emails to return to many of you – I'll get there soon.  With all the excitement, I failed to post the winner of last weeks Day of Giving, I'm so sorry – it's up now!
Read More
The first thing I have to rejoice today is the "read more" button is back!  It has taken me months to figure it out, but it is back, did you miss it? Yes, if you subscribe by email to Amazing Paper Grace, it will give you a snippet of my post and all you do is click the "Read More" button to zoom directly to the post!
New Amazing Paper Grace Dies.
The runway is literally full of new products coming off the line at Spellbinders, so while I'm waiting for other new things to take off, my new dies are in line waiting for release.   I'm so antsy waiting my turn, but let's just let the suspense marinate, shall we?  The new date is October 26.  What am I doing in the meantime?  I'll be loading up ideas of what you can do with these so that if they tickle your fancy, you can hit the ground running!  Stay tuned.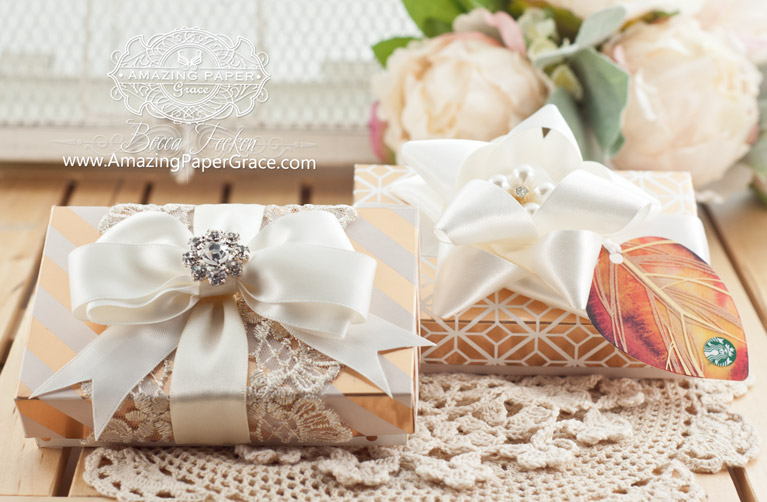 Here's the Story Behind My Gift Today
We are not extravagant people, in fact my gift giving is pretty frugal.  Bits of ribbon, bits of yarn, a bauble saved here and there, swirl it around with the thought that counts and beauty from rubbish.  I've been tinkering with some little gifts – let me explain.  I spent more than 20 years in the hotel business and one of my several careers in that industry was event planning.  I always had to be on the lookout for the unique and special touches that would make the every day, memorable. I worried about the smallest details because I discovered sometimes that's where you find the sweet spot, the one little tickle that causes hope or joy or seals the memory.  So you remember I mentioned, I have a guest coming to visit soon?  I'm crafting frugal gifts to use for 'turn down service'.  That means each night on their pillow, they will find a little gift – it won't cost much, but it's the thought and the content that counts.  Today I'm sharing one of those turn down gifts :-)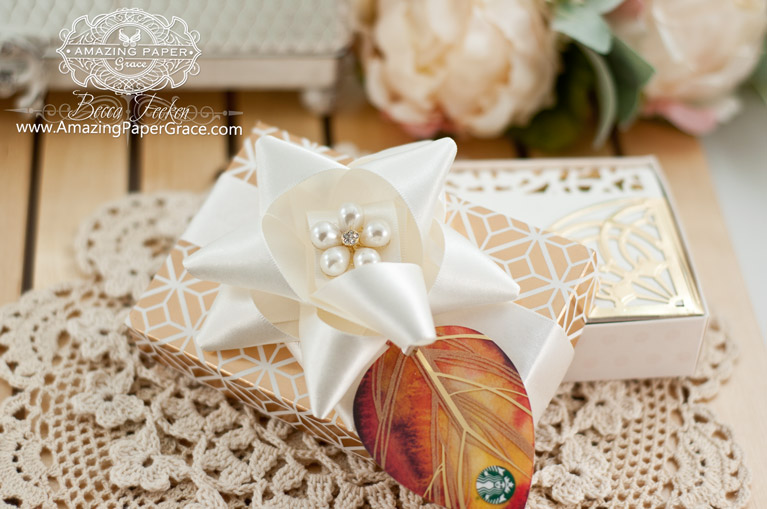 My favorite gift to give this year are small journals – I add a cover with paper to glam it up.    This one uses a die I designed called Spellbinders Arched Elegance Pocket and Spellbinders Arched Elegance – I've shown a similar journal with a different die, but the steps are the same – you can see it HERE. This one uses a small leather journal found at Hobby Lobby (details bel0w), and as I hunt, I've found inexpensive alternatives at Walmart that are roughly the same size.  What I do when I'm scouting is carry one of the die cuts in my handbag and when in store I hold it up to possible journals to match the size.  It doesn't have to be exact because you can score in a bit to make it smaller or you can overshoot a little bit to make it larger.



I crafted a small box (sized 3-1/8″ x 4-3/4″ x 1″ tall) with scrapbook paper and simply enclosed the journal and added bows I made with double sided satin ribbon.  Oh, the little leaf?  I chose it because of the flecks of gold in the vein, and thought it would match perfectly.  That's a $5.00 gift card to Starbucks.  I left them a note that they should write in their journals while sipping a special cup of hot chocolate or coffee.  What to write about?  If nothing else, what we'll do on their next visit….


Rubber Stamps: None
Craft Paper: Neenah Classic Crest – Natural White 80lb Smooth, Craft Smith – Blush Glam
Ink: None
Accessories: Spellbinders Arched Elegance Pocket, Spellbinders Arched Elegance, Satin Ribbon, Buttons from my stash, Flexy Journal Mini 3 x 4.3″ 80 sheets of 74lbs white paper Hobby Lobby Sku 640227


You make life beautiful so be sure to share!  Hope you're having a wonderful day!