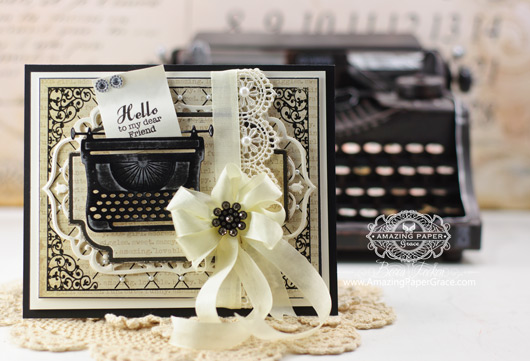 Hi there sweet friends.  I absolutely love this time of year because there are new products coming out, and I finally get to show them rather than just talk about them.  I made this card on a lark last night because every time I looked at this new die, I busted out in giggles.  To me, it's just the cutest thing ever.  Just this week Spellbinders released a new D'Lite Typewriter.  Cute!!  I had to think back to figure out what in my stash would go with it, so I grabbed one of the fabulous new JustRite Papercraft background stamps called Tufted Cling Background Stamp.  On top of my background stamp I layered  Spellbinders Elegant Labels Four and the new Spellbinders Labels Thirty Eight.  I knew I wanted to put a bit of paper in the typewriter with a sentiment on it and I found a great one in the Call Me Soon set.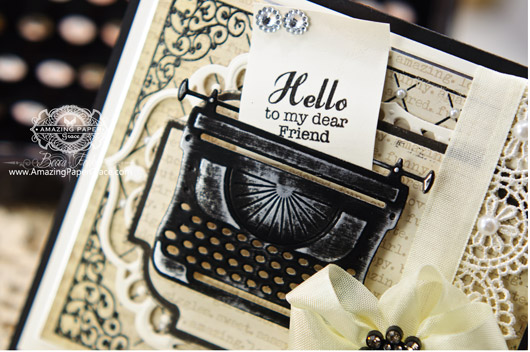 Loving the typewriter!  I can see using it often!
To celebrate the New Year we have a 25% off coupon code -simply use this code during check out NEWYEAR (all caps with no spaces) to receive 25% off your entire purchase. Sale ends January 15th at midnight EST.
Happy Friday friends, I hope you have a wonderful weekend planned!