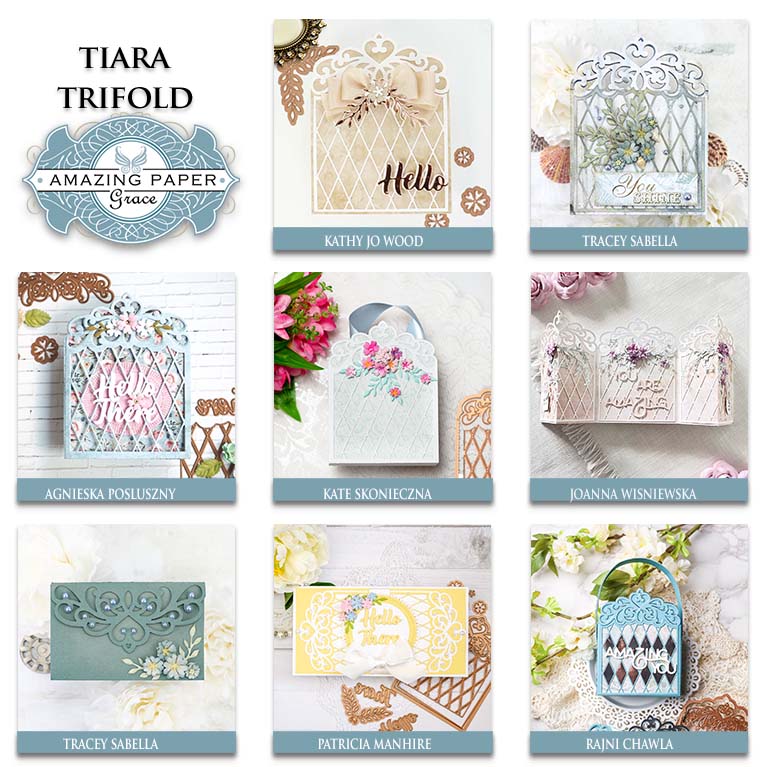 Hi friends, this month we are sharing a beautiful die called Tiara Trifold.  For your inspiration, I'm sharing a make from each member of our Creative Team.  The die features a panel that can be used one, linked twice, linked three times and more.  It's is A2 Sized but also will find a fine home on an A7 card.
Some links may be affiliate links, buying products through these links generates a commission at no cost to you.
Come along with me for a closer look at the Amazing Paper Grace July 2022 Die of the Month, Tiara Trifold . . .
Tiara Trifold Inspiration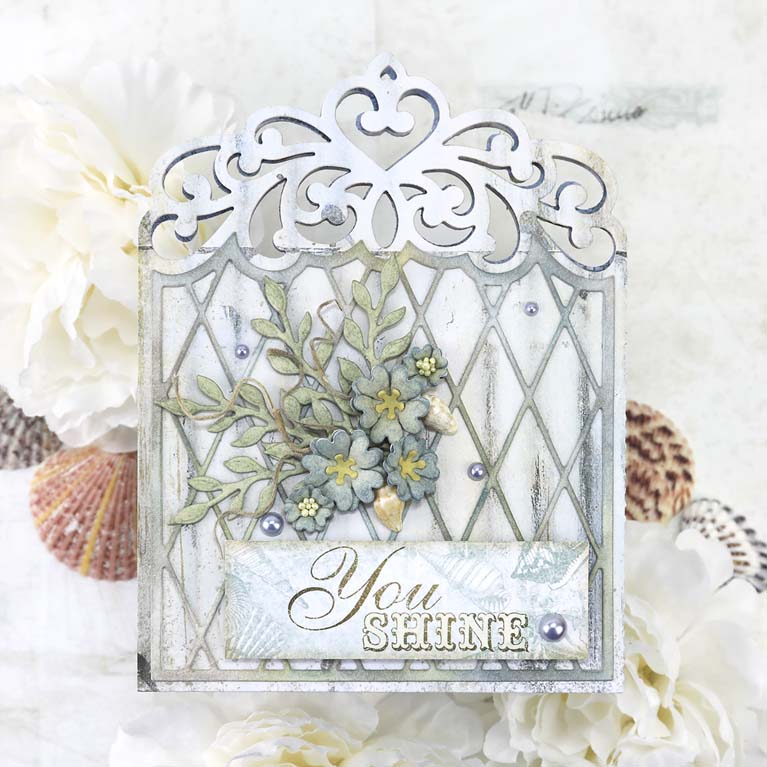 Tracey Sabella picked a shabby palette of colors for her gorgeous creation using Tiara Trifold.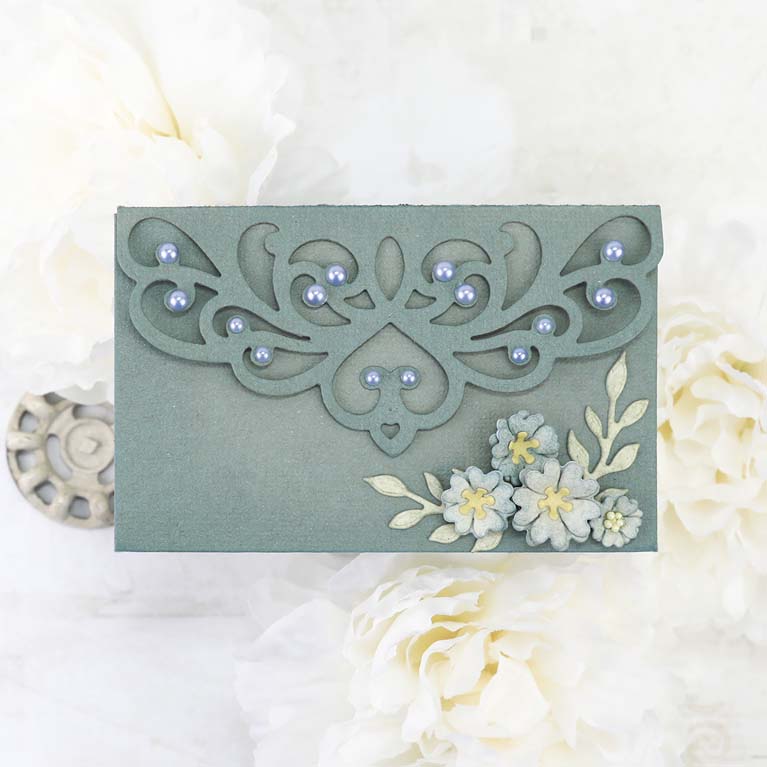 In addition, just check out how cleverly she crafted the panel into a foldover type envelope – stunning!



This format lends itself well to making a gatefold card.  And, that's exactly what Joanna Wisniewska did.  Embellished with both lattice and the flower dies makes it a dreamy combination.  Jump over to her blog for more pictures.



Clean and elegant is the style of the day for Kathy Jo Wood.  With a beautiful bow and carefully placed embellishments, this card would be just as much at home for a wedding, sympathy, a birthday or simply to say hello!   shopping road trip.



Patricia Manhire created a sweetly cheerful yellow slimline card. I'm totally inspired by how she used the main motif and lattice to make a double-ended motif – very clever! Her card just whispers spring and cheer!!  You must pop over to Patricia's blog to see what else she made!



Rajni Chawla created a spectacular ensemble and if you have followed Rajni, you know that she creates beautiful and extensive ensembles.  Starting out with an elegant box that is simply icing on the cake when presented with the stunning box below:



A beautiful, textured box with a double-ended motif, is large enough for a gift or to her card.  The card is spectacular – it has no less than 7 panels and is a must see.  All of the parts of this ensemble can be seen on Rajni's blog.



Kate Skonieczna created a beautifully elegant card with a host of layers!  The texture of each layer is harmonious with the other and makes her design just so unique.



Kate also made a sweet little box with a ribbon handle!



Agnieska Posluszny knows how to use design paper!  Her use of the floral paper behind the lattice makes her garden come to life! On her blog you can see the detail of how she uses the lattice alone as the front panel to a gorgeous 4 panelled card.



Katarzyna Bobrowska created a wonderful mini album from the die.  If you are wondering exactly how to create a closure for a six panelled mini-album like Katarzyna – be sure to stop by her blog for a look.
That's it for our inspiration this month!!  Each month the Amazing Paper Grace Creative Team takes a Die of the Month and a new Die Collection and spins out unique creations that will give you a leg up when you sit down at the table to create.
See more from Amazing Paper Grace here:
Let's Chat                    – Follow Becca Feeken on Facebook!
See what's Up            – Follow Becca Feeken on Instagram!
Kick back and Learn –  Follow Becca Feeken on YouTube!
Get Inspired               –  Amazing Paper Grace CREATES on Instagram