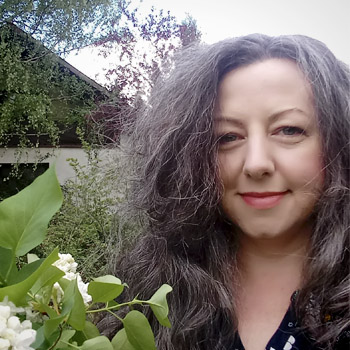 My name is Agnieszka and I'm from Poland.
I am currently working full time as an accountant and living with my adopted doggie Oreo and two cats. I'm an auntie of 4.
Scrapbooking is my huge passion, I discovered it in 2006, and have been hooked ever since – I love creating scrapbook pages and mini albums, capturing my memories. I also make lots of cards for my beloveds on every occasion and for charity.  I love to experiment with mixed-media creating unusual home decors.
Besides creating, I enjoy nature, reading lots of books, traveling and hanging out with my family and friends. I really suck at cooking and gardening.
I hope you can visit me on my Instagram and blog, so we can get to know each other!
Visit Agnieszka Posluszny's Blog