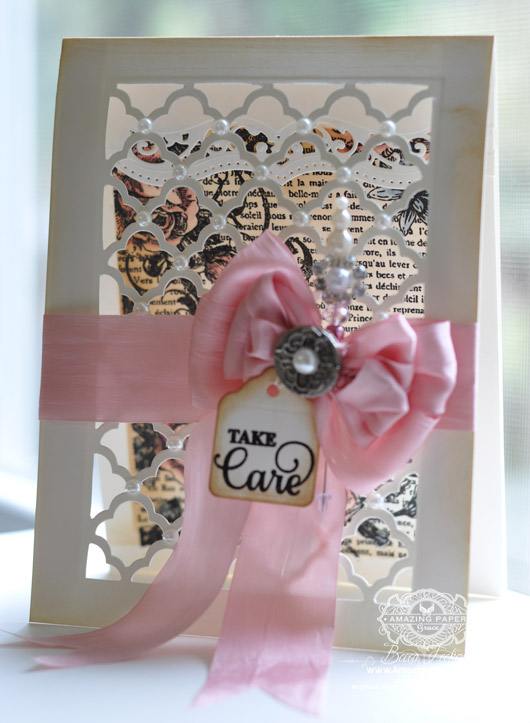 First of all, let me say that the StampingTop50 situation has been resolved and there are no longer any warnings when trying to access www.amazingpapergrace.com.  I was unable to get to the area on my blog to change this because I'm traveling and was not in a secure area.  I've done scans to both my computer and my site and all come up clean.  It was indeed a problem with StampingTop50 and not my blog.  Now, back to the regular craft stuff I love . . . sweet blog friends, you'll call me crazy but I'm always looking for a new style of card and today I'm high five-ing the dogs (my only companions on this rainy day) because I overcame a little stumbling block that almost made me trash this card.   I'm so in love with the new expandable Spellbinders patterns so for my card front I used Spellbinders™ Grateful Lattice.  I wanted to be able to see through the lattice like really looking though lattice in a gsrden so I used a gorgeous new background stamp by JustRite Papercrafts called French Rose Background.   Below is what it looks like laying down or coming out of the envelope.  Did you notice that there is no place to handwrite something to the recipient?  Well, this had me stumped for a little bit, so follow along :-)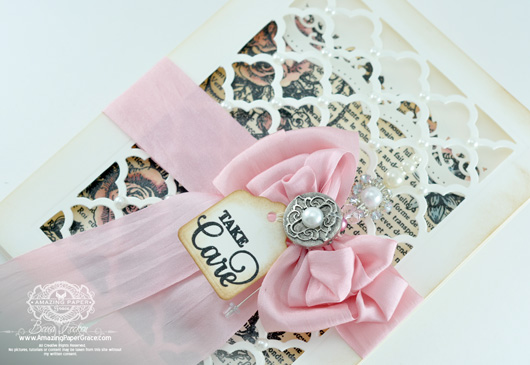 Below is the 'faux' inside of the card.    I didn't want to try to stamp the background stamp twice, I added a border at the top using Spellbinders™ A2 Bracket Borders One.  You'll notice a little notch there on the bottom?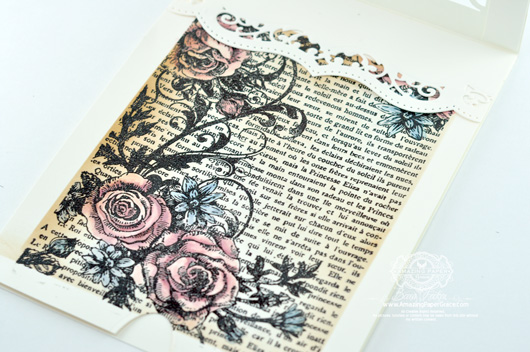 Below I'm flippping the layer up so you can see the 'real' inside of the card.  I made that notch so that the recipient will know there is another layer.



So then underneath I can write my wishes; a fully functional card, but yet a way to showcase a truly wonderful background.  The Grateful Lattice is one of my favs!!  I used the Spellbinders™ Back to Basics Tags for the cute little tag on the front that holds my sentiment (from the Enjoy the Day set) and used a different tag from the same set to cut the half oval notch on the bottom of the card.  Today my lesson is to keep at it, and persevere – there's always a solution, it's just waiting for you to find it!