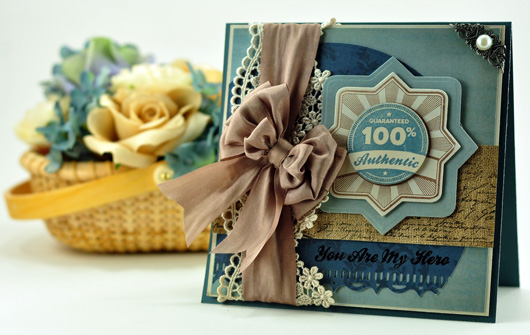 Hi there blog friends!  Time for another card, and a small break from holiday cards, but something I may be able to pass off as masculine, for my stash.  Yes, it has lace and yes, the big bow, but I love the Hero sentiment so I'll tuck this away for a wonder guy who needs a pick me up or it may go to one of my women friends too – women can be heroes too!  This was quickly put together using JustRite Papercrafts Premium Labels.  For my background I used Spellbinders™ Grand Circles for my sentiment and trimmed off the bottom edge using a Martha Stewart Border Punch.  On top of the circle put two layers of JustRite Nested Medallion Labels Dies – they stack up nicely to highlight the stamp which matches the die template.  I wanted a little more dimension so I stamped again – this time in blue, cut it out with Spellbinders™ Standard Circles SM and popped it up over the original for dimension.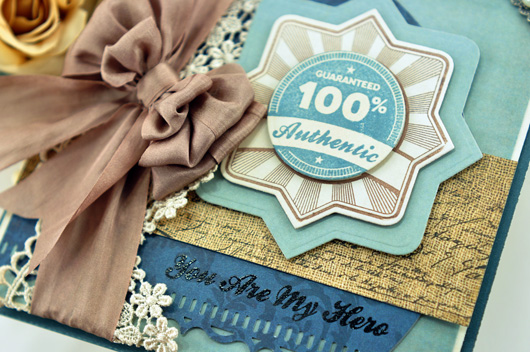 To finish off I added lace and ribbon and curved a flat filigree piece from my stash over to corner to embellish it.  Yikes, masculine cards are so hard for me!  It's so hard to resist the opportunity to use ribbon and lace :-)
SUPPLIES I USED
Stamps: Justrite Papercrafts – Premium Labels
Paper: My Minds Eye – Lost and Found 3, Coredinations, Glitz
Ink: Versafine Onyx Black, Amuse – French Roast, Colorbox – Patina
Accessories: JustRite Nested Medallion Labels Dies, Spellbinders™ Grand Circles, Spellbinders™ Standard Circles SM, Lace, Filigree, Silk Ribbon,  Hug Snug Seam Binding (White), Recollections Pearls, Flourish Around the Page Punch
Thanks so much for stopping by.  On the mend and back soon!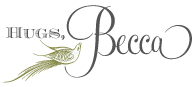 Find more like this: JustRite Stampers, Spellbinders Die Templates, Stamping