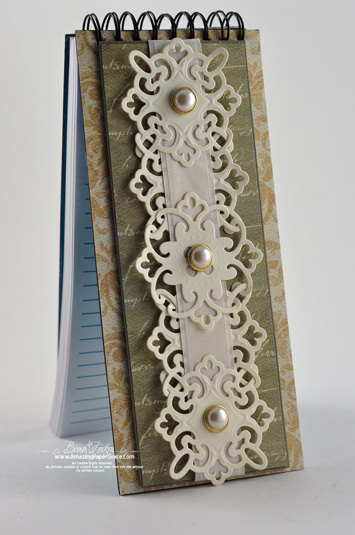 Yoohoo, are you my winner? The first winner did not come forward to claim the lovely punch HERE and I'll tell you, once I offer it, I want someone to have it.  So many people responded to the blog candy  that I would love to see it have a good home. Using Random.org another number came up, #45 which belongs to Lois Skiathitis. If you can please reach out to me though my contact page within 48 hours, I'd love to send this along to you. Now, back to that Ensemble I was showing earlier this month. I had one last piece to show – a simple notebook and then a picture of the ensemble all together. Using Spellbinders Parisian Motifs I was excited to see how easily the pieces link together.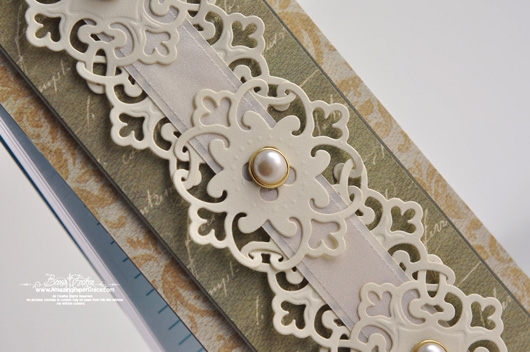 I linked several in a line and threaded ribbon through them for a unique treatment. I glued this down to a notebook and had another piece to my ensemble. Here's a picture of everything all together. I hope you enjoyed it. I have several on these on my list to make for gifts this year.
Thanks so much for stopping by. I'm right in the middle of finishing up a project AND a tutorial (I know, can you believe it?). I should be posting it later on today, or first thing in the morning. I sure hope you'll check back.