Guess what, it's time to list new winners from July 8th, Day Two!  I'm listing the winners early because many did not get in under the deadline time for Day 1.  I want to accept all the entries but I think I could get in trouble if I don't abide by the published time.  So type little fingers type!  There is still time to get your one comment in for Day 3 (posted on July 9th) before 11:00pm central time.  I just want to say that thanks go out to JustRite Papercrafts for generously contributing all the prizes for the three days of giveaways!!  When you click over to their site please be sure to have a look around.  I especially want to point out their resident artist Amy Tedder; many of the stamp sets there were created by Amy; she's a humble, unsung hero!  She has held my hand and kept me in prayer through this entire endeavor.  I'd consider it a personal favor if you had a minute to stop by her blog to say hello - http://amytedderdesigns.blogspot.com/  Okay, now on the names that were drawn by random.org – remember you have 48 hours to do the following:
1.  Verify the number, which can be found on my post dated July 8th – there are duplicate names, so please make sure it's you.
2.  Go to the contact tab at the top of my blog and send me your snail mail address.
3.  If you made a pre-order, please let me know (although not necessary, if you have an order number it will help us in the search.)
4.  Mark your calendar that your stamps will be shipped as soon as we are able to after July 24th and prizes might be shipped separate from your regular order.
5.  Along with the other 500+ commenters, accept my heartfelt thanks and know that I'm blessed to be part of such a gracious online community!!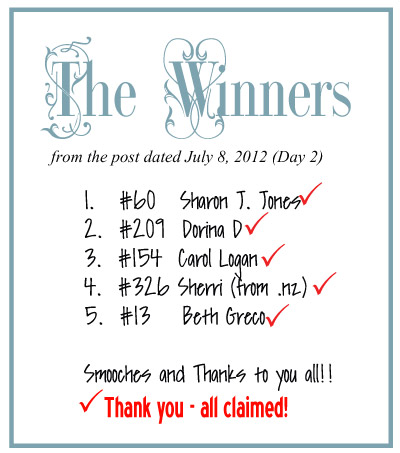 Remember, there is still all day (until 11:00pm central) left to enter for Day 3 – HERE.  If you can, please leave your full name.  Today we learned that there were 11 people named Judy who left comments on Day 1 – I've emailed back and forth with quite a few of my lovely friends named Judy today :-)  You can check any of the lists to see an updated status on who has claimed their stamp sets :-)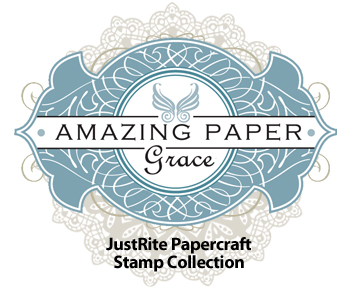 I'll be at CHA next week and am looking forward to running into you there!!  Are you going??  If you are, bring a hug, get a hug!!  Oh shucks, you'll still get a hug even if you don't bring one – who am I kidding?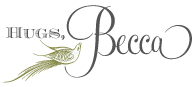 Find more like this: JustRite Stampers, Stamping