I never in a million years thought we'd be giving away eight free sets on Day 1, but we are!! Using Random.org we rolled eight times and the results are below.  If you are a winner, you have 48 hours to do the following:
1.  Verify the number, and that it was you that made the comment – there are duplicate names, so please make sure it's you.
2.  Go to the contact tab at the top of my blog and send me your snail mail address.
3.  If you made a preorder, please let me know (although not necessary, if you have an order number it will help us in the search.)
4.  Mark your calendar that your stamps will be shipped as soon as we are able to after July 24th and prizes might be shipped separate from your regular order.
5.  Sleep well tonight (along with the other 800 commenters) knowing that I am so very, very thankful for your warm welcome :-)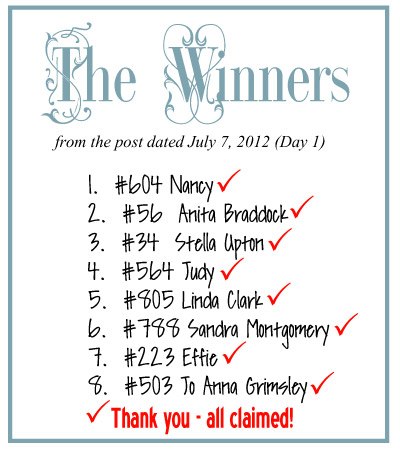 Remember,
There is still a smidgen of time available to enter for Day 2 – HERE
There is still a day left to enter for Day 3 – HERE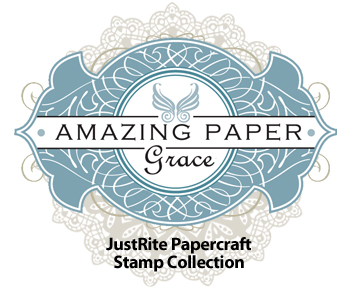 Thanks for your kind words over the past days!!  It has honestly put wind in my sails!!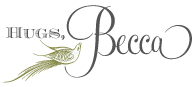 Find more like this: JustRite Stampers