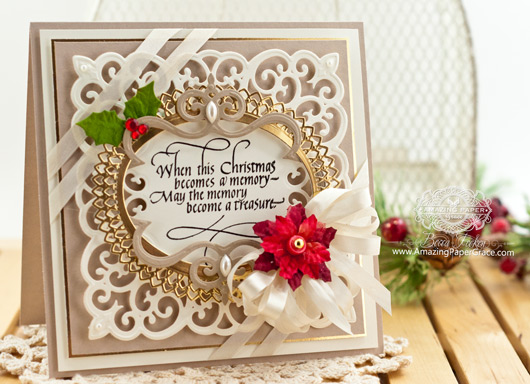 Hiya sweeties!  Who is ready for Thanksgiving?  Christmas cards sent yet?  Just joking – I've managed to get far behind my goals for this time of year but am loving the feeling of the season.  My tree is almost finished – do I get brownie points for that?  How about a card?  I'm torn between the occasional Thankgiving card and adding just one more to my stash.  Today, as you can see, Christmas won out.  I'm using a gorgeous timeless sentiment from Quietfire Design.  It's not a sentiment you hear all the time in passing and 'that' makes it a shoe-in for my stamp collection.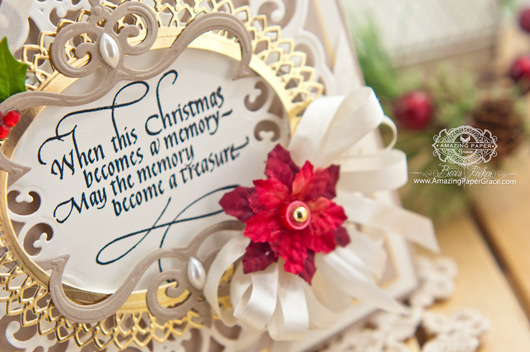 My 6″ x 6″ card is based on neutral colors.  I started out with a brown card based and added a thicker layer of cream.  Next up a thin mat of gold and another layer of cream.  The beautiful ornate die is Spellbinders Victorian Medallion Three – I stamped directly on that layer.  On top of that I added Spellbinders Oval Bliss into which I intertwined Spellbinders Twisted Metal Tags and Accents.
Thank you so much for your kind words last week!  I'm working on a project and didn't get to blog nearly as much as I wanted to last week.  Never fear though, I have a neat post for you tomorrow – something I've never done before.  The bonus is for you visual crafters, I took extra pictures of the 'guts' of the card I'll be sharing as I couldn't find the right words to describe what I had done.  Are you curious?  I hope you'll join me tomorrow!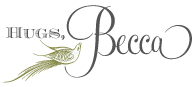 Question Parking Lot: