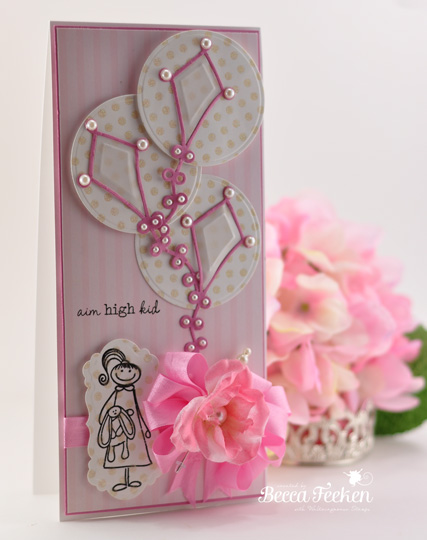 Hi there blog friends, woo hoo . . . there are new sets from Waltzingmouse Stamps that I'm able to show.  In fact, the design team has cooked up some wonderful samples to show so I hope you're able to stick around for a bit and I must admit that this set is too cute for words.   It's not often that I get to make the long tall cards, but the occasion certainly calls for it!   Today we're previewing a set called Half Pint Heros and I'll tell you that when I saw it, it made me giggle.  I don't have anything like this in my stash but can think of a cajillion ways to use it as I absolutely love to make gifts for my little friends.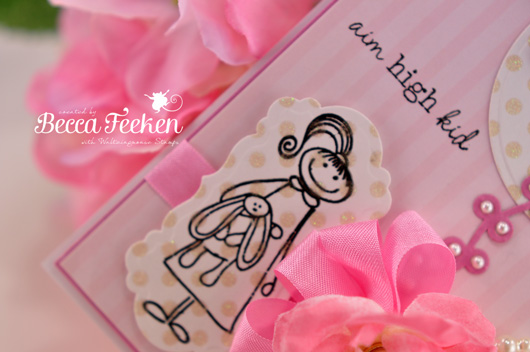 So, when I saw the sentiment "Aim High Kid", something took my mind to the kites Spellbinders™ Jewel Treasures – I've been dying to use this die template set.  I built them high up the page and set them on top of Spellbinders™ Standard Circles LG just for emphasis, embellishing the kites with pearls.  Lastly I cut the little girl using Spellbinders™ Labels and Tags.  Pretty simple but the just the right amount of involvement for one of my little friends!! 
Many of the other design team members have played with this set – you'll want to stop by and see:

Thanks for stopping by, I'll see you tomorrow with another peek!!!