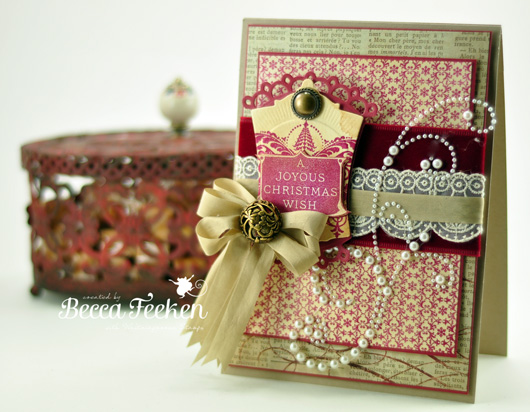 Hi there blog friends!!  I hope you had a glorious week!  As you know, I've spent a good deal of the week with my hands in ink – really, it's been like a little vacation.  Today I'm back with a traditional Christmas card and some Sweet Treats!!  So, welcome to the November Blog Waltz for Waltzingmouse Stamps.  This week we've been previewing a slew of adorable new stamp sets.  (Hint: There are a lot of new – free- cut files to match stamps for this release.  Be sure you snag them while you are on Claire's Blog).   Here are the sets you can now see in full – here.  If you jumped in the middle of our list, the best way to make your way through the hop is to start at Claire's Blog (she has lots of news to share so you don't want to miss beginning there) – she has the complete sequence if you get out of order or if one of the links don't work. If you have just come here from Tosh's blog then you are in the right place! In order complete the hop, leave a comment on as many of the Design Team Members Blogs as you can as a random name is selected from each blog and then a final winner picked from those names.  The  winner gets a free set of their choice of Waltzingmouse stamps. You have until November 4th at  5:59am CST to leave your comment and a winner will be selected and shown on Claire's Blog on November 6th. Stay tuned, below I'll tell you your next stop along the hop!!  Here are the new sets:
Yonder Star
Yonder Star Backgrounder
Vintage Christmas Backgrounder
Compliments of the Season 2
Cabin Plaid Backgrounder
Half Pint Heroes Additions
Sheriff 
Candy Wagon
For my Christmas card I'm using Compliments of the Season 2 and the Vintage Christmas Backgrounder.  I popped my sentiment up on Spellbinders™ Picot Edge Circles and Waltzingmouse Opera Tags Compatible Dies and trimmed the Picot Edge Circle to match the Opera Tag.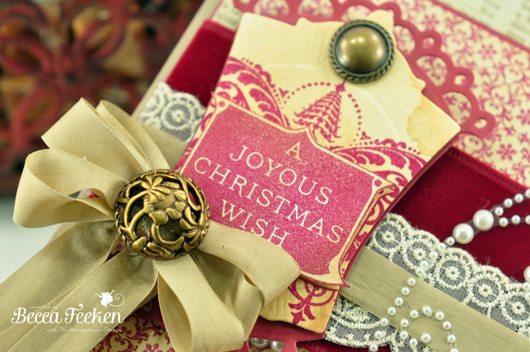 The other set I'm showing today is called Candy Wagon.  It's as sweet as can be!!  I simply stamped the wagon, cut out (using Waltzingmouse free 'cut files') and mounted on a box and cut a matching hole.  After filling with treats and attaching a stamped tag – this is ready to go!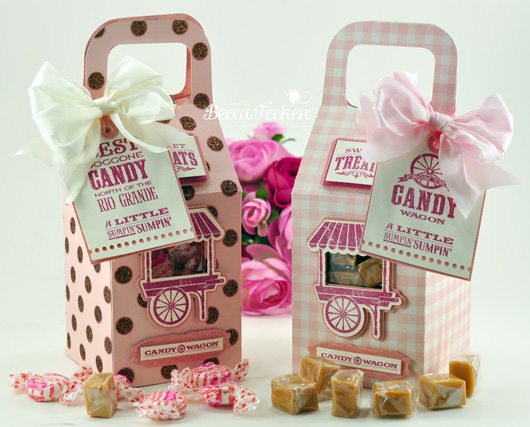 Lol, aren't these the cutest?  Can't you imagine dropping one of these off to a little buddy who is under the weather?  That would be an immediate 'perk up' if you ask me!




One of my boxes is filled with caramels and other with starlights – just those addictive kinds of candies that are bound to get eaten every time you happen to pass the box. . . (snicker)!   I just can't tell you that these candies weren't harmed in the making of this blog post because it just ain't so – I put a hurtin' on the caramels, lol!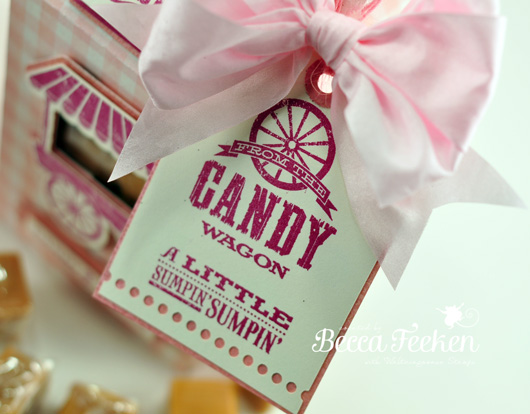 Okay, one more picture – you can tell I had lots of fun with this one :-)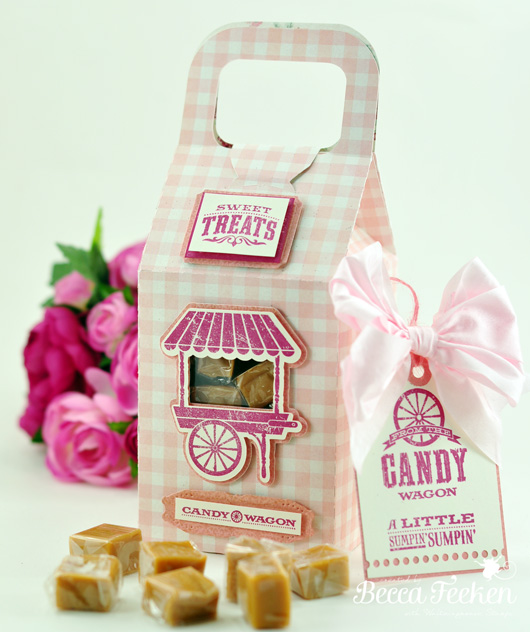 SUPPLIES I USED
Stamps: Waltzingmouse Stamps – Candy Wagon, Compliments of the Season 2
Paper: My Minds Eye
Ink:  Impress – Garnet
Accessories: Waltzingmouse Opera Tags, Spellbinders Picot Edge Circles, Seam Binding, Want2Scrap Pearls, Spare Parts Buttons, Ribbon, Twine

Be prepared to be wowwed, your next stop is with Clare Buswell
Thanks so much for stopping by, I'll see you soon!!!