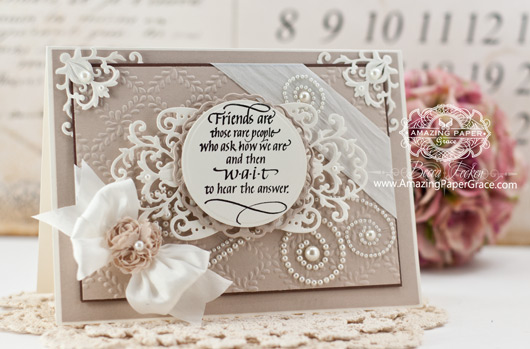 Excuuuuuse me while I loosen my belt, holiday leftovers are the absolute best! Good morning friends, I hope you had a fabulous Christmas and are recuperating nicely from fun, friends, family and food.  So as we turn the corner and head into a new year, I've saved up some little surprises for you.  To start out, on New Years eve – some awesome blog candy,  so be sure to stop by!  In the meantime, a card to share today using a beautiful sentiment from Quietfire Design :-)  It's embellished by setting it on a bed of victorian dies using Spellbinders Victoria Accents.  I used two of the motifs back to back and on top stacked on Spellbinders Majestic Circles and Spellbinders Standard Circles SM.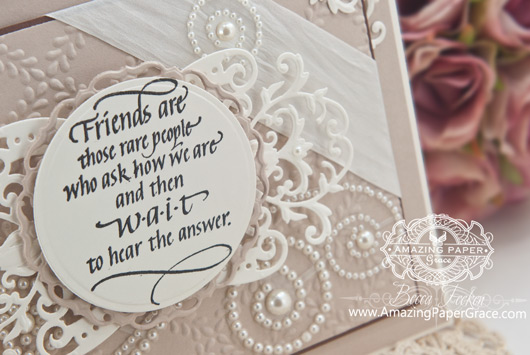 The background is embossed using Spellbinders Garden Lattice M-Bossibilities Folder, one of my favs.   I took two of the Victoria Accents corner to embellish the upper corners of the card – I love the elegant feel.   That's it for me today :-)
Thank you so much for the well wishes during the holiday – I appreciate your encouragement.  I'm so looking forward to spending 2015 crafting with you all!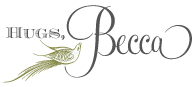 Question Parking Lot:
Vivace on Comment #27 asked if it would be possible for me to reply to comments.  I wanted to let you all know that hopefully with the blog redo I'm planning it will allow me to reply right beside your comment instead of at the end of all the comments – as it is right now people have trouble finding my reply.  I have found that most people don't double back to read comments after they have left them but I promise once my redo is in place I'll do better.   In the meantime, please join me on Instagram – I already reply to every comment there because instagram allows me to send the response directly to you!  I also reply to comments on Facebook and Pinterest.   Would love to talk to you all over there in the meantime :-)