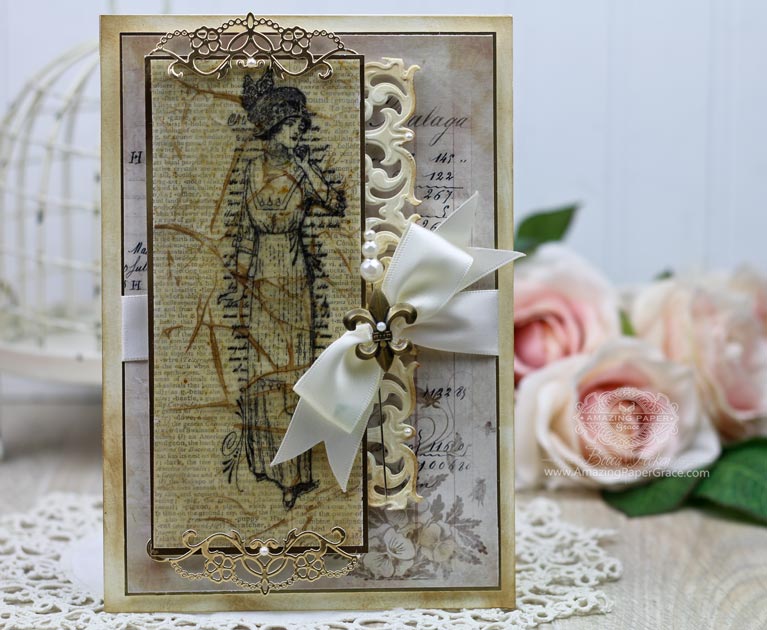 Good morning sweet friends, I have a treat to share this morning!!  Over the years I've collected many craft supplies but one of my most coveted collections is my drawers of embossing powder.  I've always been mesmerized by it.  Recently my dear friend Seth Apter introduced new line of 7 luscious embossing powders that he designed for Emerald Creek.  They are called Baked Texture and my-oh-my, it wasn't until I had them in hand that I realized these are no ordinary embossing powders – they are delightfully chunky and they are like nothing you've ever seen!
I can hardly even describe them other than to say they are a mixture of dreamy, creamy crystals and combined with sprinklings of colors that melt into a wonderful canvas of textured and variegated color.  Since these little jars have been in my possession I've tried them on quite a few surfaces and thought I would share three of those with you today…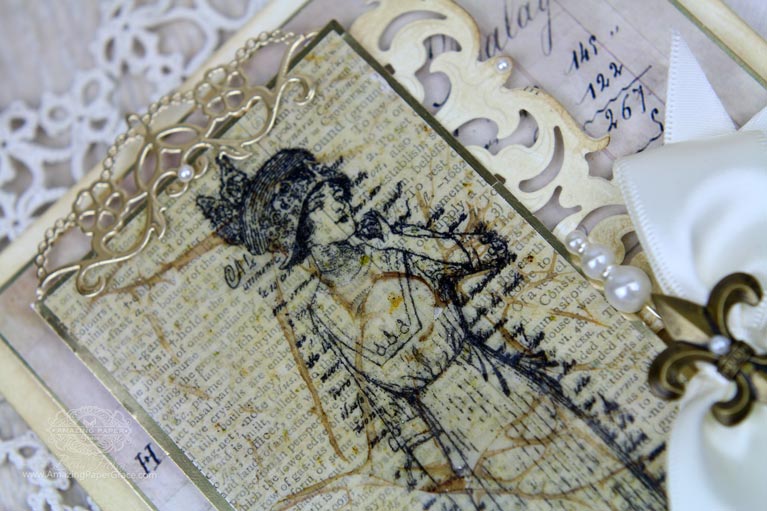 My favorite powder is the Vintage Beeswax (I can't even tell you how happy this one makes me :-)  (Use the link to take a peek and hover over picture for a close up).  I knew that I wanted to try the crackled glass technique that I honestly had not been able to do with plain embossing powder.   I stamped the vintage lady onto a piece of white pergamano (paper) that I had in my stash with Stazon Ink.  I ran my Versamark inkpad across the entire panel and then sprinkled on embossing powder and repeated the process 3 times.  Then I placed the panel in my freezer.  It immediately began to curl, twist and crackle right before my eyes – so exciting!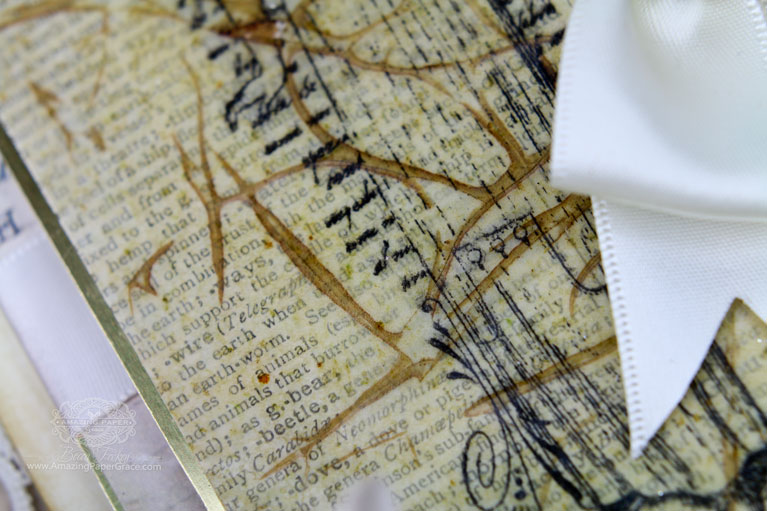 I went back to my studio to rub a Ranger Brushed Corduroy Inkpad across the surface.  Then I wiped it off with a baby wipe such that the ink settled down in the cracks.  It gave the vintage lady a worn and distressed look as if this card was unearthed from a long forgotten hope chest.  Finally before attaching to my card base, I ran a damp teabag across the front as well as the Graceful Damask Border to make the paper look aged.  This card was an absolute treat to make!!



My second favorite is an amazing powder called Chunky Rust (click on link to take a peek – hover over picture for close up).  Oh my, there are fibers in this one and they melt to make an amazing looking rust.  I took a wood element and inked it with my Versamark Pad. On my second pass I added touches of Patina Oxide to give the rust a little character.







Tied at second also is Patina Oxide (click on link to take a peek – hover over picture for close up :-)).  In my stash I have collected lots of chipboard elements.  They just don't seem to come to life with plain paint.  Imagine my joy when I inked them with my Versamark Pad, sprinkled Patina Oxide and used the heat gun to emboss.  It was quick and fast!!  I simply added the chipboard piece as a frame and stamped one of my favorite Quietfire Design Sentiments – Give Thanks Set.  This was a quick and easy card and the chipboard element took the molten embossing powder very well.





It is safe to say that embossing powders are back!!  Keep a look out on Seth's Blog all week to see who is using his powders and how – he describes the line up in this post —–> HERE!


Stamps: Quietfire Design – Give Thanks Set  
Paper:  Various
Ink:  Versamark
Accessories:  Baked Texture Embossing Powders by Seth Apter,  Amazing Paper Grace Dies by Spellbinders, Graceful Damask Border, Lace – Michaels, Satin Ribbon, Recollections Pearls


Tomorrow, the Amazing Paper Grace Creative Team are sharing baskets (clever baskets) – you won't want to miss them!! Thanks so much for stopping by!!