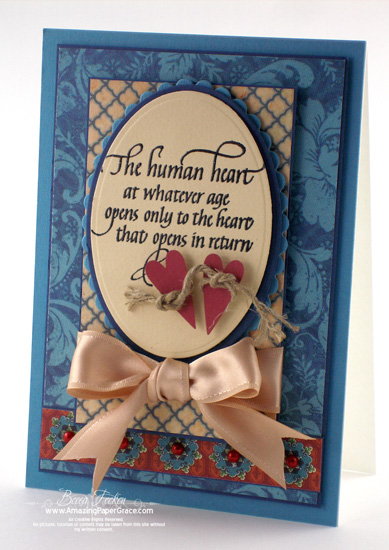 Oh I know I've deluged you with the traditional red and white and red and cream cards. I can't help it! They always float to the top of my favorite colors list. Today I thought I would do something different in the way of a subtle card that can go either in my Valentines stash or maybe my Anniversary Card Stash. It features a fairly new sentiment from

Quietfire Design (The Human Heart)

that worked so well with the heart theme.
Thanks for stopping by today. Oh, keep a look out for Blog Candy. My blogging anniversary is coming up on February 11th and I'll be celebrating.