Hi there blog friends!  What a week, right?!?  If you've been following all the hops and prizes and creations amongst many companies and many designers that have linked to me, your head is probably swimming.  Well, no need to lighten up on the excitement now, right?!?  I have additional blog candy scheduled for today that arrived the beginning of last week – I just needed to find a day to run with it.  Have you had a chance to work with the Scor-Buddy Mini?  It's the smaller version of the Scor-pal and the cozy footprint allows it to sit right on your desk.    I use mine for all card sized scoring projects as well as aligning my card base pieces.  I also use it as a ruler to see how large various panels on my card measure.   This one is provided courtesy of my sweet friend, Diana Crick at Scor-Pal and comes with one roll of Scor-Tape.  These are tools that I use in most of my tutorials but I have some new tutorials coming that will feature both items prominently – stay tuned!
How to win???  First, please note – comments on my blog cannot be seen immediately.  After refreshing your screen (F5), comments should be viewable within 15 – 35 minutes after you've left them.  The heavier the traffic, the longer the delay.   During heavy traffic times you may see a white screen, but your comment has been recorded.  If you've refreshed your screen and waited 35 minutes and still don't see it, please email me – I'd love to hear what's going on so I can investigate in detail!!  (I'm hoping my new polling widget isn't giving us digital indigestion, lol!!)

You can win this blog candy by leaving a comment about you!!  My Scor-Buddy and Scor-Pal are of my most used tools – what's one of yours? Comments are open until Noon (CST) on Saturday, March 26th.  Feel free to leave a comment each day – hey, we know you have way more than just one favorite tool!!  Winner will be selected by Random.org and will have 48 hours to claim their prize.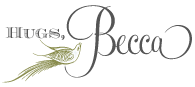 Wanna know who won the JustRite Blog Candy?
Check the JustRite Inspiration Blog on March 23rd
Wanna know who won the Spellbinders Candy offered her on March 22nd? 
Check this post on my blog or on the Spellbinders Blog on March 23rd.
Wanna know who won the Scor-Buddy and Scor -Tape? 
Check back here on March 26th.