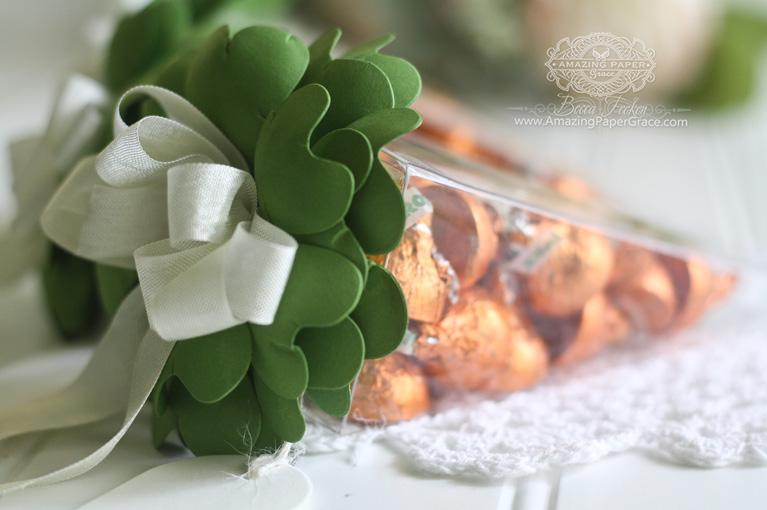 It's not often that I work with the color orange and it's not often than I make something so totally casual, fun and whimsical.  Well, the stars aligned and today I'm sharing sweet Easter Treats I have ready to give to some of my little buddies who would not particularly appreciate an over the top lace and filigree creation.  See, to be honest, they want the candy!  What crafter wouldn't want to make it tantalizing buy giving them just the right wrappings?  These have been done for quite some time and it took an act of total will power not to dive in and eat it all up.  Well, I did sample one of those goodies yesterday and to my surprise it wasn't chocolate like I thought but creamy carrot cake (candy) – who knew?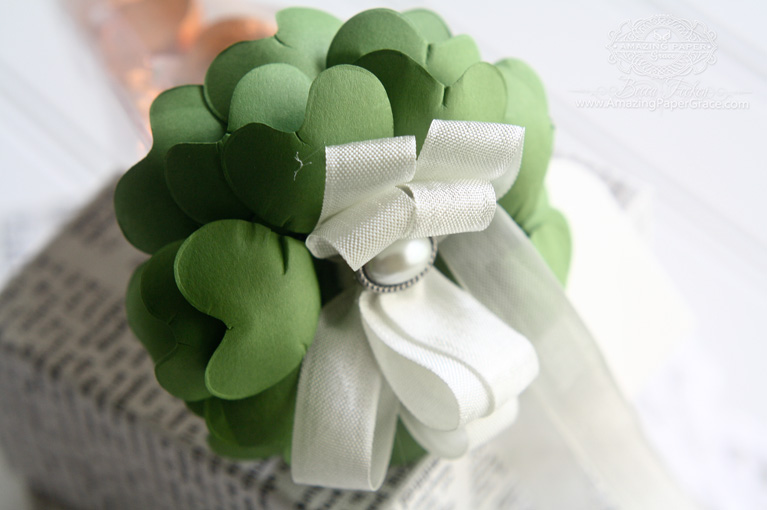 Might you recognize that flower?  Ah hunh, the same one that went on my card yesterday in my Clean Shabby Post.   Back when I was playing with the flower I thought it would make an excellent carrot top!  Snicker – this was fun (hard to photograph, but fun).  I used clear acetate craft sheets to cut Spellbinders What's the Point to make the pointed box.  I filled it up with Hersheys Carrot Cake Candy Kisses then topped the box with a three layer flower made using Spellbinders Petal Pusher.  The cute tag is from Spellbinders Giving Makes You Happy.



Designer Note:  I tried lots of different glues to get the outcome I wanted with the clear acetate.  On attempt number five I used plain old double sided Scotch Tape, and it was a winner!!




Rubber Stamps: None
Craft Paper: Bazzell Carmel Apple, Clear Acetate Sheets, Neenah Classic Crest – Natural White 80lb Smooth
Ink:  None
Accessories: Spellbinders What's the Point, Spellbinders Petal Pusher, Spellbinders Giving Makes You Happy, Hug Snug Oatmeal Seam Binding,  Pearl Brad, Scotch Permanent Double Sided Tape


Hugs to you friends!  Easter's coming – so many reasons to celebrate!  I hope you have wonderful family and worship time ahead.