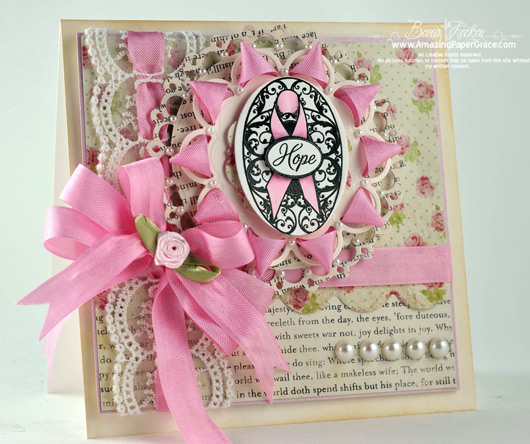 Hi there blog friends.  Yes, I know I've been quiet for a couple of days.  I've been finishing up some maintenance work behind the scenes on my blog.  The first part of this year had been so wonderfully busy that I didn't want to spare even one day to take it down to look under the hood, lol!  I put it off until I had no other choice.  You won't necessarily see a difference, but my blogging platform was upgraded – the first in a couple of steps to troubleshoot some annoying issues I was having.  Thanks so much for hanging in there with me.  In the mean time today is a special day – JustRite Stampers has created two special stamp sets to acknowledge and celebrate cancer survivors.
JustRite Crafting For a Cause
In an effort to find an early diagnostic test or screening tool for Ovarian Cancer, JustRite Crafting For a Cause will donate 20% of the sales from Be Strong and Courage and Strength in 2011 to Ovarian Cancer Research.  To learn more about the symptoms of this "silent killer " visit www.OvarianCancer.org.
The two sets I mentioned above are Strength and Courage and Be Strong.  I hope you'll click on the link to see both of the sets.  Do you have preference in rubber or clear?  Although different, both of these sets share the familiar ribbon motif and I'm happy to say that one of the sets is being introduced as clear stamps – this is JustRite's first set of clear stamps.  Below in my post I've shared the chart that shows the different ribbon colors that correspond to the different cancers.  That means that with one of these sets, you can actually tailor a card for any cancer cause you choose.  For my card today I chose pink to support breast cancer.  I lost the love of my life, last fall, to Multiple Myeloma which is burgundy.  I'm working, trying to work, on several scrapbook pages about some milestones in his disease and I've planned to use several of these motifs.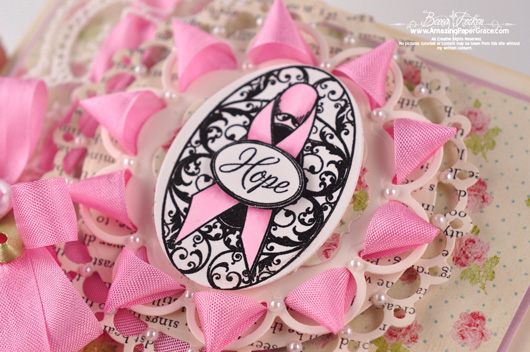 Now for my card, as I mentioned, I picked pink and used the Strength and Courage Set.  I used a couple of my fav girly papers that I knew would match.  I created a medallion using Spellbinders Picot Edge Circles as the base, then built up using Spellbinders Blossom Tags and Accents.  I topped off the medallion off using Spellbinders Classic Ovals LG.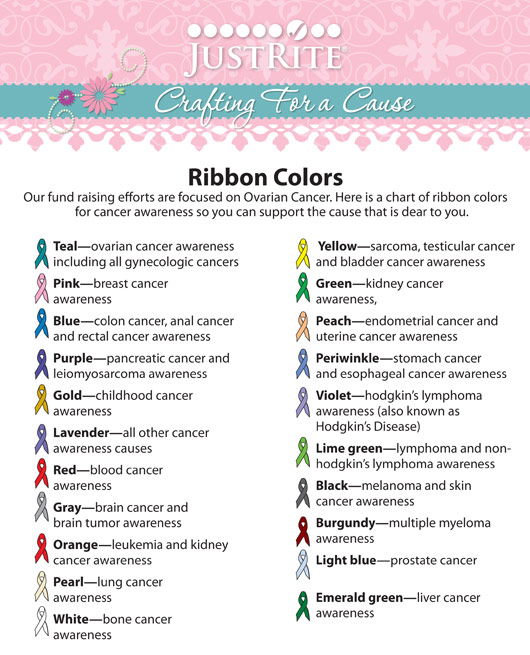 The inspiration for todays stamps are thankfully provided by Amy Tedder, The JustRite Stampers Illustrator who herself, is an Ovarian Cancer Survivor.  Her story is so inspiring that you won't want to miss it at the JustRite Inspiration link below.  In the meantime friends, thanks so much for stopping by to see me today. Hug a special woman in your life today and more importantly, save one of those hugs for yourself!!  Be sure you hop to the other members of the JustRite Design team to help us all celebrate!!
Becca Feeken – You are here :-)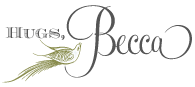 Find more like this: JustRite Stampers, Spellbinders, Stamping