Thank you so much for joining me.  I've been blogging now for 9 years and have had the fortune of building a lovely community here – behind the scenes I refer to all those lovely souls who visit as Gracelets – they bring joy and always impart a morsel of grace that lifts my spirits, makes me laugh, and carries me and others through the day.  Over time it's became apparent to me that while there are so many things I want to do – design, answer emails, create videos – that having enough time is a factor.  I was doing a little bit of each, but was not doing anything as well as I wanted.   Because I want to continue to savor the experience of blogging and want you to see what I've designed and how it can be used, I've reached out to four lovely souls that have been my friends though the years and asked them to help me.   We all have the same heart and they are glorious designers in their own right.
Please help me welcome the Amazing Paper Grace Creative Team.
These are people who have been in the trenches encouraging you from afar although you didn't really know it.  I'll be blogging right beside them but the number of ideas you'll get to see with my dies and stamps will grow!
The Challenge
While they are waiting for the mailman to deliver their dies, I challenged each of the Creative Team members to share a favorite project they have made in the past.  It will show you their style and what to expect in the coming weeks as they demonstrate ideas that add value to your craft investments.  Oh, and after I've introduced all, my favorite project is at the bottom of this post as well as links to each Creative Team Member.
The Prizes
Since this is our first hop, of course there are prizes!  There are five dies that are being given away. One name will be randomly picked from comments left on each of our five blogs on the APG Creative Team May Blog Hop post between May 3 and  May 8, 2017 at midnight US CST and our international friends can participate!  The randomly selected names will be announced on the Amazing Paper Grace Blog on May 9th.
Up for grabs is an Amazing Paper Grace die of your choice (excludes the Vintage Elegance Collection) there will be a total of five dies and a winner can win once.  If your name is selected, simply claim it within 2 weeks of announcement by sending your address through the form under the Contact Tab on the Amazing Paper Grace Blog.  The dies will be mailed out by me, once I've received your winning info and choice.
And now, please let me introduce:
The Creative Team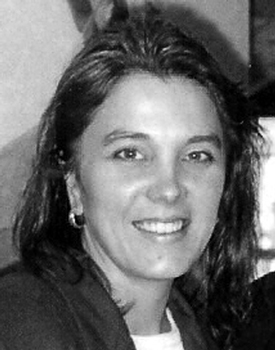 Melissa Bove – keepsakesbymelissa.blogspot.com
Melissa's style is sweet and charming – she's expert in romantic shabby chic styling with flowers and ephemera.  She crafts with a passion and positivity that is absolutely  infectious.  You have no doubt seen her cards on a well known Cardmaking magazine cover.  Akin to an Interior Decorator, she's a Card Decorator, apportioning truly beautiful things.
I live in Toms River, New Jersey with my husband and 2 children and 1 fur baby kitty. I love anything vintage, shabby, chippy or rusty!! I have crafted from the time I could walk but my favorite things to make are handmade cards and gifts for friends and family. Besides crafting, I love to cook, work in my garden, decorate my home, read a good book, but most importantly, spending time with my beautiful family. I am thrilled to be a part of the very first Amazing Paper Grace Creative Team! Becca, you are a true inspiration and beautiful person both inside and out! Thank you for asking me to be a part of this fabulous team!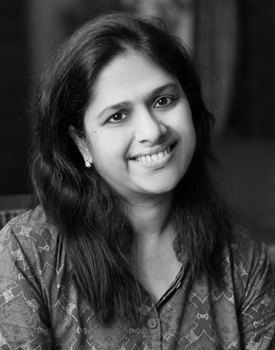 Anita Kejriwal – craftingforever-anita.blogspot.com
Anita is simply prolific – as an avid crafter you have no doubt seen her coloring and her signature flowers – her tutorials are awesome.  She dreams and it manifests itself into paper with jaw-dropping cards.  She's not shy, and has taken her training to Facebook where she often shares her product expertise live.
My name is Anita Kejriwal and I live in India. I have been married for 24 years with two kids and a very supportive and loving husband.  Crafting is very close to my heart and I have set my life into it since last 15 years. Over these years, I have come a long way making a new identity and a new space for myself.  I started my journey of crafting with simple stamping and scrapbooking . I love trying out new techniques and styles and absorb and learn all that I see. The world crafting community is wonderful place and I love being a part of it.  My hobby has won me many awards and appreciation all over the world . Besides crafting, I love to cook, sing and dance. I also love travelling and would love to see travel to many places all over the world. Being a part of the APG team has been a dream come true. For me, Becca is my idol and I feel blessed to get this opportunity to work with her.  I thank Becca for believing in my work . I hope and wish that we will continue to work for many years together.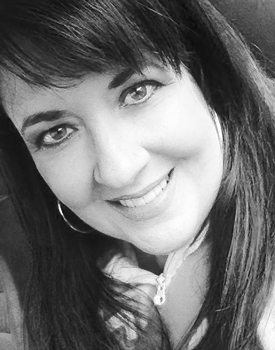 Kristi Schurr – kristispapercreations.blogspot.com
Kristi and I have worked together before and I found myself always wishing I had created the card that she created.  She has a very detailed look that often includes pretty bows, lace and flowers – simply full of charm.  Her expertise is in placement and coordination of elements for a polished look – everything she touches becomes beautiful!  She sells her cards on Etsy and can hardly keep them in stock.
I'm Kristi Schurr and I live in Georgia with my husband of 23 years and two children. I have been crafting my whole life, starting as a little girl making Christmas tree ornaments from felt and sequins to sewing clothes for my dolls using the fabric scraps my grandmother gave me. I took up stamping in the early nineties when I bought a stamp set at a local big box store and have been hooked ever since! I also dabble in mixed media and have other crafts I like such as bookbinding and painting. When I'm not paper crafting, I like to read, garden, see movies and spend time with my family/ I am so happy to be a part of Becca's Creative Team and hope you'll find some inspiration from my projects.


Joanna Krogulec – joannakrog.blogspot.com
Joanna has been quietly crafting stunning arrangements for quite some time.  She's humble and very quiet – I think she's an unsung hero.  She came onto my radar when I was trying to better learn to craft flowers.  She taught me well and freely shares her flowermaking expertise.  Take a look through her blog for extensive flower making tutorials.  She loves flowers and flower-making and it definitely shows in her beautiful, pristine creations.
My name is Joanna. I am Polish living in London, UK. I have a beautiful daughter who has just turned 9. I enjoy making cards and decorating them with my handmade flowers. Before I started making cards I cross stitched a lot. When I am not crafting I am reading books. I love nature. On my blog I share what I create as well as crafty techniques, which I am discovering, learning and trying myself. Thanks to blogging I met my crafty friends.  I am delighted that I could join Amazing Paper Grace Creative Team.
These are givers, spreaders of kindness, they love the art for the art and they love to teach.  I can hardly wait to see what they do with my dies and other products. More than anything, these ladies are my friends and in a world where I often work alone, they have become a bright spot in my day and have blessed me by reinvigorating my whole crafting outlook.  If you can, please welcome them by following them everywhere they share online.  Their links are below and they will be sharing all their social media links with you as well.
Visit Melissa  – keepsakesbymelissa.blogspot.com to see one of her favorite creations.
Visit Anita      – craftingforever-anita.blogspot.com to see one of her favorite creations.
Visit Kristi      – kristispapercreations.blogspot.com to see one of her favorite creations.
Visit Joanna   – joannakrog.blogspot.com to see one of her favorite creations.
Now on to my favorite creation.  This is a card that I created way back in 2012 before pop-ups were cool.  I combined my love for elegant along with my love of technical moving parts and as you can see this is a little bit of a surprise. This was created by scratch and when I pulled it out of my stash, it even had me scratching my head.  Even though I don't remember exactly how I made it, I remember the glee I felt when I created it!  That's what this craft is all about.
This . . .
In action:



Thank you so much for joining us today and sharing this special occasion.  Working behind the scenes with these ladies has been a real treat and has ignited a renewed spirit for crafting and collaborating.  Join us every week as we share!  Oh, and please check back on May 9th to see if you are a prize winner.