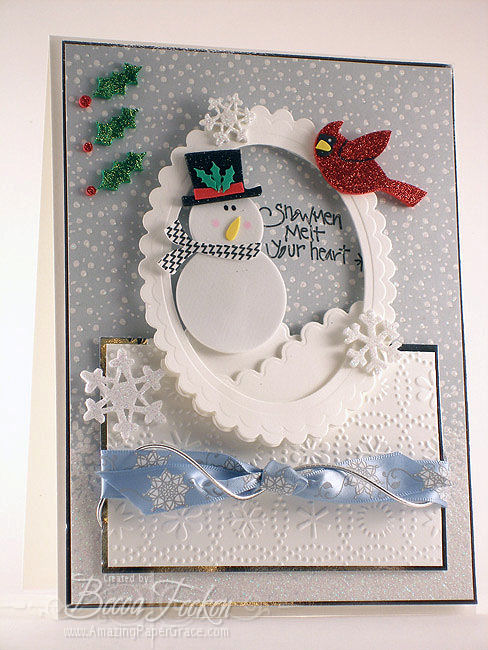 I found these stickers at Michaels made out of fun foam and thought they were stinkin' cute. Then when I saw Taylored Expression Sketch Challenge #45 and knew I had to try them out. To showcase this little guy I decided to cut a Spellbinder Frame using Spellbinders Petite Scalloped Ovals and Spellbinders Classics Ovals Large.
Once the frame was cut, I opened up the stickers and placed them all around. Also I used the Spellbinders Classic Scalloped Paisley to cut the slopes on the hill the snowman is standing on. The stamp inside the frame is by Printworks!
Just in case you're wondering what the stickers look like – I have a picture here.