How about another sneak peek?  A tiny peek :-) ……………so there is a reason I'm working on 'Romantic', I love Romantic!  I love romantic enough that I centered an entire collection around a romantic feel.  In April of 2018 I'll be introducing a collection called "Romancing the Swirl" to you.  It's a collection of romantic calligraphic swirls and swashes with clean lines in dies.  This is my go to style.
It felt wonderful the get elbow deep in designing curls and swirls and connecting them to elements worthy of using in decoration and card making.  It will be a welcome addition to and matches very well with Amazing Paper Grace dies by Spellbinders Paper Arts.  The main die is called Sweetheart Swirl. It is embellished with Hemstitch Circles and the border is made from an element in Ringlet Round.  Shipping to retailers in April 2018, they will embellish what's already in your stash :-)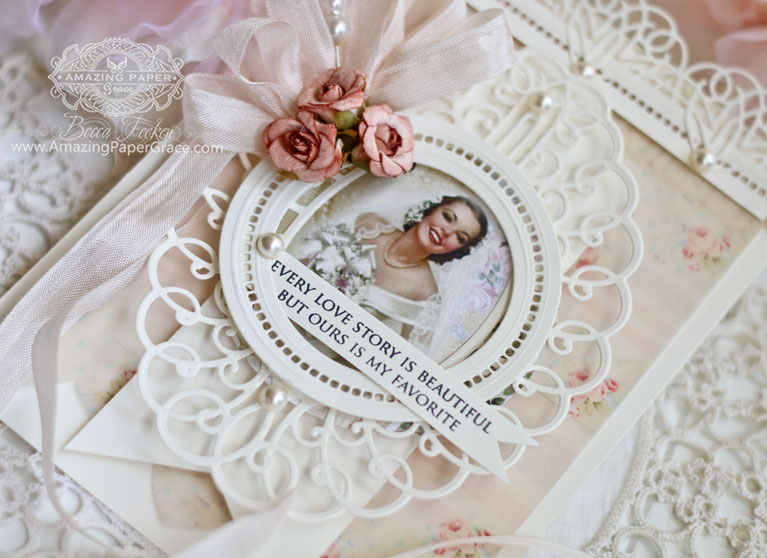 The collection of 12 romantic dies will be shown at AFCI in January 2018.  They are available through Spellbinders for pre-order by retailers.  I hope you'll encourage a local retailer in your corner of the world to carry them.  In the interim, this spring you'll get to see 11 more dies with a similar look and feel collection up close!!
The Details on Romancing the Swirl
What:  Romancing the Swirl Collection
Where:  Shipping to Retailers on 4/15/18
When:  On the Spellbinders Website on 5/15/18
Why:   Because you need it!!
Who:  Amazing Paper Grace (Becca Feeken)
Please encourage your favorite online and your local retailer to stock this classic  collection.  That way you can plan your collection without having to hunt too far ;-)
Packaging – Romancing the Swirl


Stamps:  Retired – Amazing Paper Grace Set
Paper:  Neenah Classic Crest – Natural White – 80lb card stock, vellum, Digital Paper by Iralimija, Bride Digital Paper by Digital by Paper
Ink:  Memento Tuxedo Black
Accessories:  Amazing Paper Grace Dies, Spellbinders Sweetheart Swirl, Spellbinders Ringlet Round, Spellbinders Hemstitch Circles.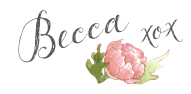 So tickled to be able to share some of the sweet things I've been working on, moreover, I so I enjoy designing. But better than that, once I can cut it all out and finally show you what was on my mind, then I'm a happy girl.  My design foot print is classic.  I try to produce items that will stay in style for long, long time.  I hope you like!!