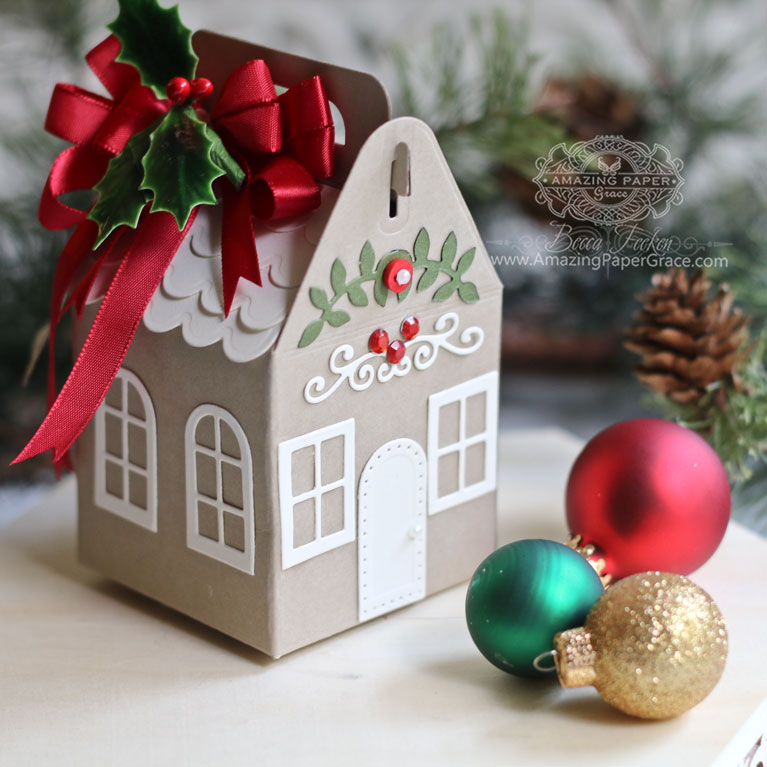 Good morning Friends!  Today the Creative Team and I are sharing makes using the Charming Cottage – we're absolutely smitten with it!  In fact, today we're showing you at least Six Ways to Use the Charming Cottage Year-Round.  It zoomed to the top of the favorites list for many of us and we started musing, how else can it be used.  Well, of course, it can be used for Christmas!  Just that use alone will provide goodie boxes to teachers, to the person who unexpected drops off a gift, well, to anyone.  Nothing like having a stash of goodies boxes on the ready during the holidays to reciprocate!!  All this week we marveled at how fun they are to make.  So I hope you scroll through and pick a favorite among all of the designers.  Most have made a Christmas Cottage and picked another occasion or two.  Link list at the bottom of my post…
Availability
Some links may be affiliate links, buying products through these links generates a commission at no cost to you.
You can see all Amazing Paper Grace Dies at this link on the Spellbinders Website.
The Charming Cottage is available at Spellbinders and other retailers.
Giveaway
(This giveaway has ended.) No hop would be complete without a little something you could win :-)  Leave a comment at any of the blogs and you may have a chance to win!  We will be giving away one die of the winners choice, (excludes A Charming Christmas) to 1 commenter picked from the combined comments on all 6 six blogs and is open to international commenters. Winner will be posted on the Amazing Paper Grace blog on Monday, September 24, 2018.
Link List:
Joanna Wisniewska
Teresa Horner
Melissa Bove
Christine Emberson
Amazing Paper Grace
Alisha Barry



Stamps: None
Paper:  Neenah Classic Crest – Natural White – Cover – 80lb smooth, Gold Foil Paper, Coredinations
Ink:  None
Accessories:  Amazing Paper Grace Dies by Spellbinders, Charming Cottage,

Thanks so much for stopping by :-)  Okay, I have to say it . . . . . . .  we are almost to the 90 days before Christmas mark!  Yikes!!  It will be here before we know it.  But then, that's a beautiful thing.