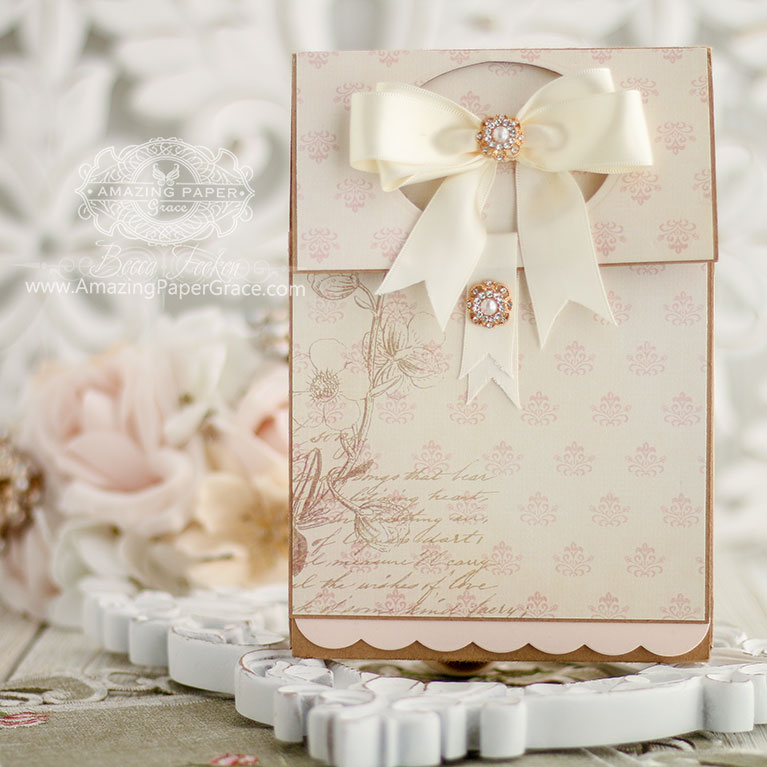 Good morning friends.  I have a Card/Box Ensemble to share today that I realized I had not shared yet.  I'm always amazed at new ways to use the Adjustable Frame dies from the Shadowbox Collection and here I used the frames to fashion a caddy to hold cards.  Can I just say it was easy?  Or rather, the concept is easy.
Also, Amazing Paper Grace will be kicking off their first Guest Designer on June 1st and showing a new Die of the Month of June 2nd – busy times ahead, I hope you'll peek in for both of those events.  Also, for the last blog hop winner, please scroll down to the bottom of the post :-)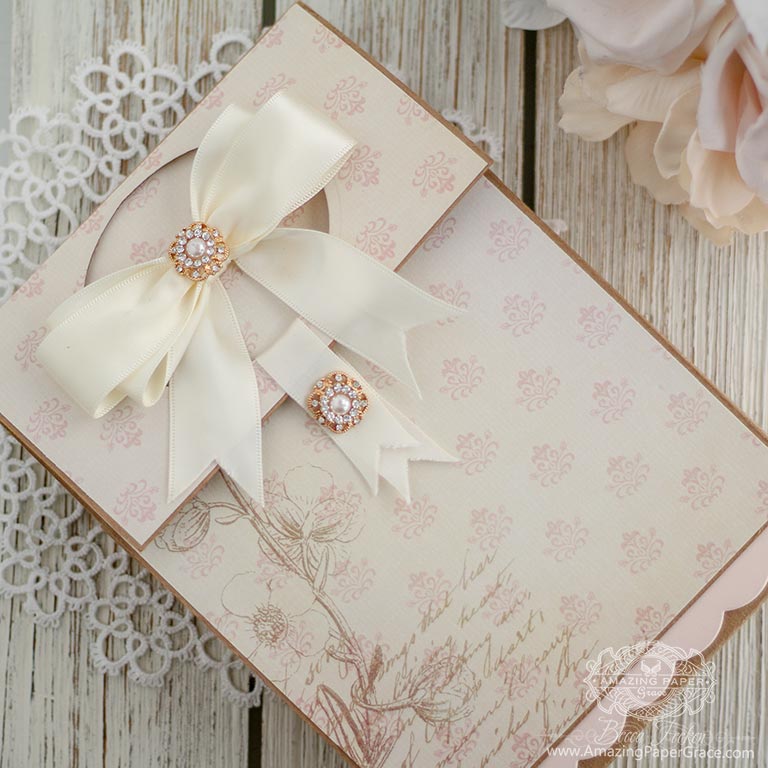 I was on a time crunch back when I made this so I purchased cards and envelopes but in real life – one of my Glimmer borders would be up to the task.  With cards in hand, I decided which size frames to make using the 1″ Adjustable Shadowbox Frame and constructed a three-sided frame – leaving one edge open.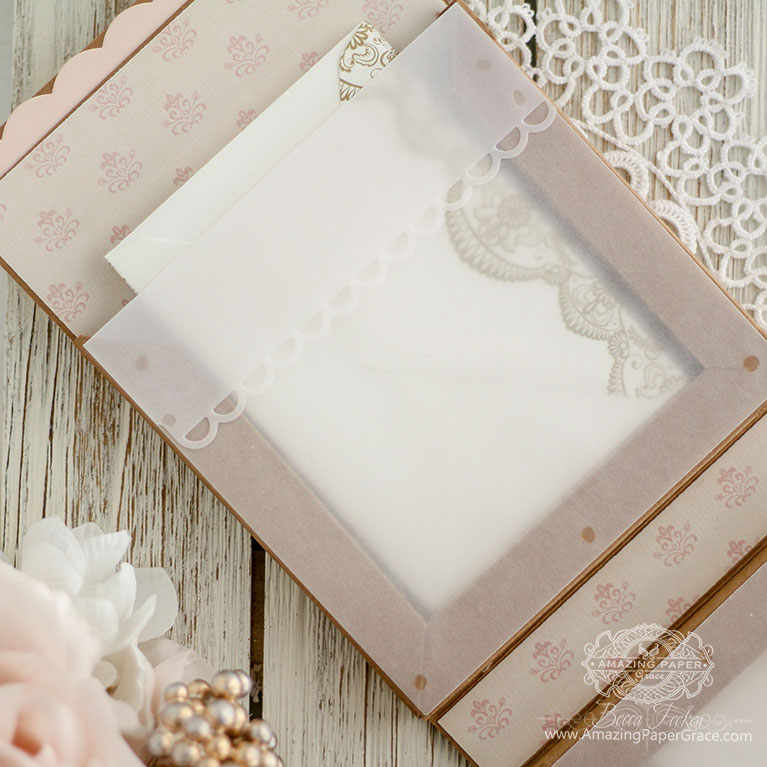 I constructed a base, that looks much like a book cover and simply glued the three-sided frames inside with the opening at the top.



Although each frame could simply be closed in with a piece of design paper, I opted for vellum so that you could see a hint of what was behind.



There are definitely more of these sets in my future.  I think it's a lovely way to keep, display and have handy, the little cards we need just for a quick thanks.  As always, I have found that friends greatly appreciate this kind of kit as a gift because it's the kind of thing they don't buy for themselves.
The winner from the last blog hop is:
KATIE BAIRD who left a comment on May 19, 2019, at 5:31 pm
Katie, to receive your APG Die of the Month, please reach out using tab in the upper right-hand corner of the blog to send your mailing address.  If you could also list 3 choices and whichever I have, I'll send to you.  Note:  You have two weeks from today to claim your prize!



Stamps:  None
Paper:  Neenah Classic Crest – Natural White – Cover – 80lb smooth, Kraft Cardstock, Design Paper
Ink:  None
Accessories:  Adjustable Shadowbox Frame with 1″ Border, Amazing Paper Grace Dies by Spellbinders
Quick Links:
I've had the pleasure of designing these Amazing Paper Grace Collections for Spellbinders: Vintage Elegance Collection, the Graceful Borders Collection, the Venise Lace Collection, the Chantilly Paper Lace Collection, the 3D Vignettes Collection, the Romancing the Swirl Collection, the A Charming Christmas Collection, the Glorious Glimmer Collection,  The Shadowbox Collection, The Gilded Age Collection and my most recent collection – Vintage Treasures.


I hope you had a lovely Memorial Day and kick off to the summer.  I've had some wonderful and unexpected blessings come my way last week – so much so that it has really given me so much hope for the future.  I'm still displaced but patient.  I've learned that sometimes it's not the outcome that is the lesson, it is the journey.   Thanks as always for letting me share my creations and musing with you – I really appreciate it!