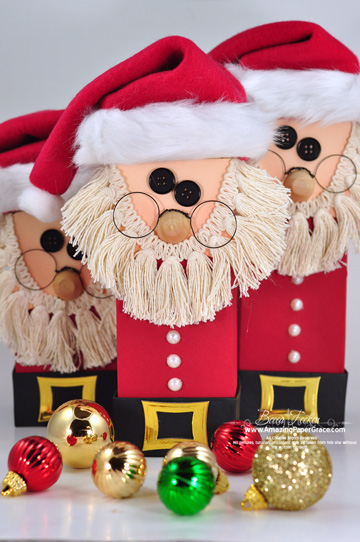 Believe it or not, I've had this little box ready to go but created drama for myself this past weekend when I forgot about a Christmas party I needed to go to – I thought I had another week to prepare!!  I stamp with a group of ladies that have been getting together each month for about the past ten years.  Panic!  No way I could miss our annual get together – it's the highlight of the year!!   Hmmm…what do to for 12 gifts that have to be made within 24 hours?  As you can imagine, everything in my world came to a halt – I was on fire trying to get ready!  I wish I had taken pictures of the cute little reindeer boxes I made but I didn't have time to make extra (grrr…..).  Of course I left with 12 little gifts that were given to me.  In my heart there is nothing sweeter than handmade.  I'm eating all sorts of cookies and goodies and sailing high from the joy of being with good friends.  Speaking of friends, so glad you could join me today.  This box is inspired by something I saw in my local quilt shop, and a box made with Spellbinders™ Square Petal Box Top  fit the bill – that's what I used on the top (Santa's cap).  The same die template was used along the bottom along with Spellbinders™ Wonky Rectangles for the buckle on his belt.  His face is made with Spellbinders™ Nested Hearts.  Every once in a while you have to make something that makes you laugh. . . I giggled over this . . . more than once.
I put together a video to show you how to make your own.  There's a detailed supplies list at the end of the video!

Thanks so much for stopping by!!