that "Something Good is Always on the Way".  I believe that in my heart.  Even when things are tough, I believe that something good is always around the corner :-)
This has been a year of prayer, discovery and restoration for me.  It's been a very long struggle to get through the grief – I won't say I'm over it but I'm am to the point that I had to take stock and get back to running my household and my life.  I left my job to be a caretaker and when I woke up this year I figured out that I am not the same person!  Life was not on pause waiting for me to come back, hit the button and continue where I left off. It's almost like being in a coma – you wake up to figure out that the world has changed, the workplace has changed and your life has been changed by everything you've been through and in my case Amazing Paper Grace has changed who I am.  It was awkward and a little distressing to figure out that I don't fit where I used to fit.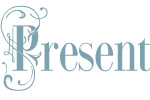 Yes, I toyed with creating a couple of tools and starting an Etsy store to keep my head above water.  Needing a job and wondering what to do with Amazing Paper Grace when I went back to work created a lot of anxiety, okay . . . panic for me this year.   I didn't see a way that I'd be able to do both and talked to many about letting blogging go.  Amazing Paper Grace has been my life vest for the last four years – something keeping me afloat while keeping me in close reach of my faith, friends and family.   In my heart I know it was a gift sent to me, the answer to a prayer . . . at just the right time.  Thinking about bringing things to an end brought a whole new round of grief but patience has brought an answer or more accurately, a nudging that I'm more than willing to take.  I've been asked to license a line of stamps!  It's something I never thought I'd consider but it came along at just the right time.
You know me.  You know how I got here.  You've been with me all along on the journey.  I have to think that this is where I fit in.  As I stood in a convention hall in Ohio in April and hugged people whose stories were the same as mine – I felt like I fit in.  As I read the comments and emails that come in about caretakers and cancer and how faith sustains us – I feel like I fit in.  As I pray and look for guidance – I feel the comfort of fitting here.  As I look up and see all the friends I have and the hugs that come in daily – I feel like this is where I'm supposed to be.  I'm thankful to JustRite Papercrafts for giving me a chance – I'm blessed to be able get back up on my feet with their guidance – and along beside other stars in their licensing program like Samantha Walker.  So the next step is Becca as a Craft Product Designer.  In fact there are more pretty amazing things to come this month (make a mental note)!   Nothing changes here at Amazing Paper Grace – you'll still get the same original ideas, tutorials, Becca Bits and my frugal tips but in addition to showing you everyone else's ideas (staying with all my design teams), you'll get to see mine too!!  So let me get on with it.  There are three new stamp sets I've designed – I've been busy!



Today I'm showing a card made with Vintage Filigree Fancies in my favorite pinks – consider this a sneak peek of my first set.  You can click here to see the set in it's entirety!!   If you poke around enough, you'll even find a new logo :-)  How did this come about?  Well, this is one of the sets I was always searching for, wanted to buy, but never could find it.  I wanted a filigree element and large drop caps in a vintage feel that could go from black and white, to gold embossed, to tone-on-tone.  This is just one sample of what it looks like – you'll see others throughout the month but the set, which will debut at CHA in a week, is available for preorder right now.  If you want in on the first shipment coming, you're able to pre-order now and they will begin shipping on July 24th.  Normally the announcement would be made at CHA but these things leak out and I wanted you to hear it from me first and know how I got there!!




Did someone mention prizes to win?  Ah, yeah!!  Starting now and ending at 11pm Central Time on July 9th, you can leave a comment to be able to win this set.    You're able to enter once by leaving a comment on this post and we've giving away one set for each 100 comments received.  In fact, I'll be giving away sets each day they are featured.  Don't let this hold you up if you want to pre-order – I'd rather you be able to have them when they come in.  If you win a set and have a pre-order in the hopper, we'll simply make an adjustment to your order.  We have a debate going on behind the scenes and need your help (please, please weigh in International Friends)!  For your comment, please let us know your "go to" card size and why you are drawn to that size!!!  
See, I told you it was a long post.  I've been buried trying to see how this will work. Hopefully after CHA this month I get back to the many or projects and tutorials I've had waiting in the wings.  A special kick off thanks to the Design Team at JustRite – they endured months of my silence and have done everything to support me.  Please be sure you surf their blogs, whose links can be found under my Design Team tab up top.   Thanks for your patience and I hope this is as nice a surprise for you as it is for me.  
More samples, more prizes tomorrow – I hope you can stop by again.  Thanks from the bottom of my heart!!!  Something good is always on the way!!
P.S.  So sorry for the delay with putting cards up on Etsy, it will come when things calm down :-)