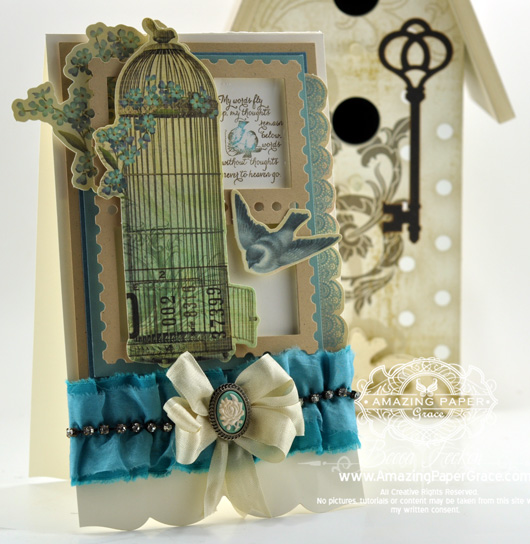 Hello there blog friends!  It's been so busy lately that I haven't had a chance to play. Even though I could count the hours I had free today, I made way to the craft table to fiddle with an idea I've had for a long time.  When I was a girl one of the pieces of art on the wall at home, that made it from house to house, was a shadow box.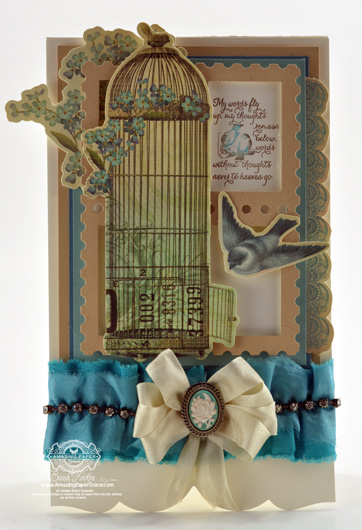 The frame of the box always stayed the same, but over time, as we moved, knick knacks were added and knick knacks were taken away.  I think that was when I fell in love with frames and shadowboxes because no matter what the trend, the contents made it new again. That's one of the things I had in mind when I designed the Two by Two Postage Die. The four frames remind me of that shadow box, and I thought about all the different things I could fill them with.  I've been itching to sit down to the table and add some layering to the frame using lots of the the things I already have in my stash; as you know I have a little addiction to layers, lol!  I know someone will email to ask so . . . the Two by Two Postage Die and stamp set are a part of the Amazing Paper Grace Kit Club available HERE.  The kit is available as a Club Membership however each month a few kits are produced above and beyond what's needed for club.  It's not a guarantee you can get these extras each month, but there are still some left HERE.  If you're on the fence and just want to give it a try . . . just sayin'.  Okay let me get to how I put these two very different cards together.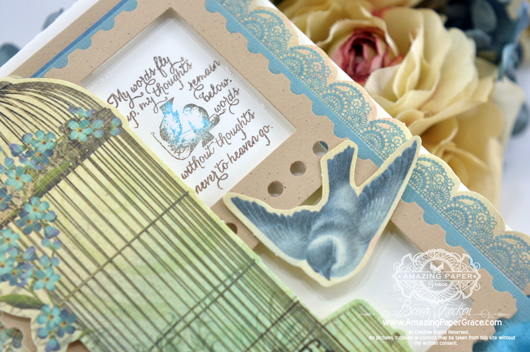 For my first card, I used some sweet elements I've had sitting on my desk for months.  I thought they would make a great shadow box.  I didn't feel like I had to fill every hole, but I took one of the stamps from Signed, Sealed, Delivered and used it as the focal point for the shadow box.  I added two layers of foam tape on this one to give it extra depth; I decided I like the two layers best.  On top of the rest of the frame, I added some Kaiserkraft pre cut elements from their Sweet Nothings set.  The gathered trim on the bottom was Michaels clearance, that I'm so glad I finally used, lol!  
SUPPLIES I USED
Stamps: Amazing Paper Graces Kit Club – Signed, Sealed, Delivered (manufactured by JustRite Papercrafts)
Paper: Neenah Classic Crest – Natural White, The Paper Company, Coredinations
Ink: Amuse – French Roast
Accessories:  Amazing Paper Graces Kit Club - Two by Two Postage Die (JustRite Custom Die/Spellbinders Compatible), Recollections Trim, Kaisercraft Sweet Nothings, Seam Binding, Spare Parts Brad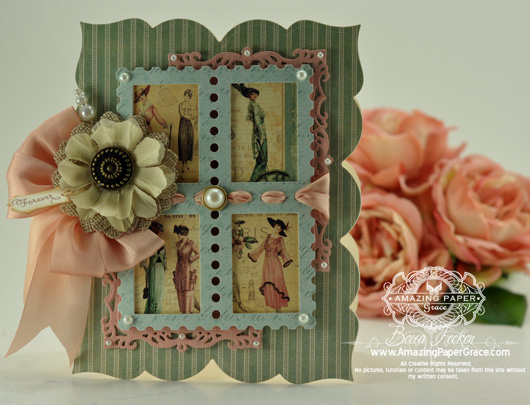 I have another card to share today, even easier than the first.  If you have some design paper that's calling you name because of a unique themed element – then shadow box it! That's what I did with the new Graphic45 Ladies Diary paper that I've had sitting on my desk.  There's no doubt that I'll find a use for every sheet in that pad, but the first was to cut out some of the vintage fashion and include it in a shadow box.  Now on this one I only used one layer of foam tape behind the Two by Two Postage Die, but it still creates a shadowbox effect.  Then the layers come in – behind the frame I offset two panels using Spellbinders™ Decorative Labels Eight then backed it on a card base made using Spellbinder™ Grand Labels Twenty Three.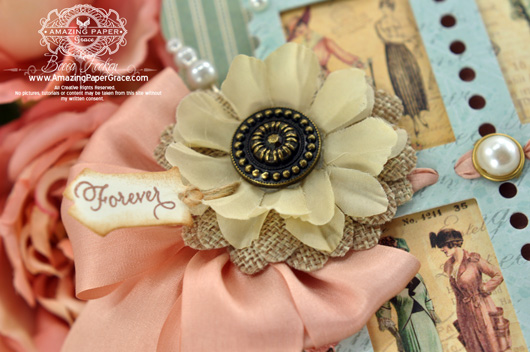 I wove silk ribbon through the holes of the die cut then tied to the side with a bow and added a corsage pin.  On top of the bow I plunked down one of my favorite Jolee's flowers that has burlap, silk flower and a brad all together!  I picked the simple sentiment from the Signed, Sealed, Delivered set and cut it out with the little tag die that comes with the Postage Die.   
Thanks for indulging me – it's honestly the first opportunity that I've had to play.  I actually created two more (very simple) things I'll show next week – hurricane willing.  In the mean time, hugs to you all, thanks for stopping by today!!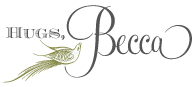 Find more like this: Amazing Paper Grace Kit Club, Decorative Labels Eight, Inspirational Cards, Spellbinders, Stamping, Vintage