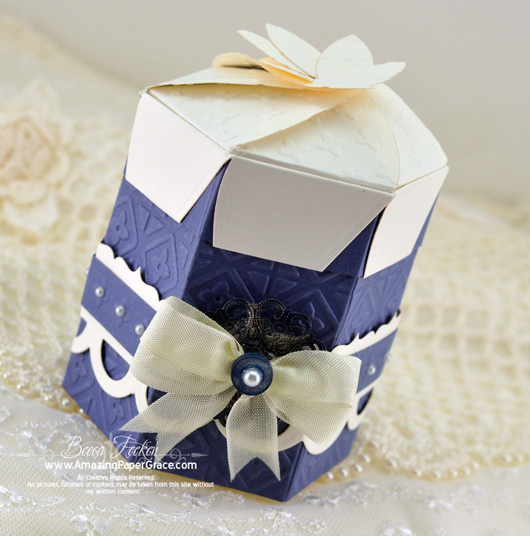 Hi there blog friends, I wanted to share with you a unique box that I made several months ago that I had not shared here.  If you are a box aficianado then perhaps this is one you might like.  I love the top of the box, it has a peak that makes it different.  Made using Spellbinders™ Hexagon Pinwheel Top Box.  I modified it's use so that the template is only used as the lid and not as the entire box.  Here's a picture with the lid off.
And a sneak peek under the lid.
Well, my sad story is that I was in the middle of making the tutorial for this box and I damaged the die template and am waiting for a replacement to come in.  It really was a fluke and please know, with proper usage, your die templates will never become damaged.  So, once that is back in, I'll finish cutting pieces for an additional sample and then you'll learn how to make this one as well.  
Thanks for stopping by, see you soon!!  Crafty hugs!