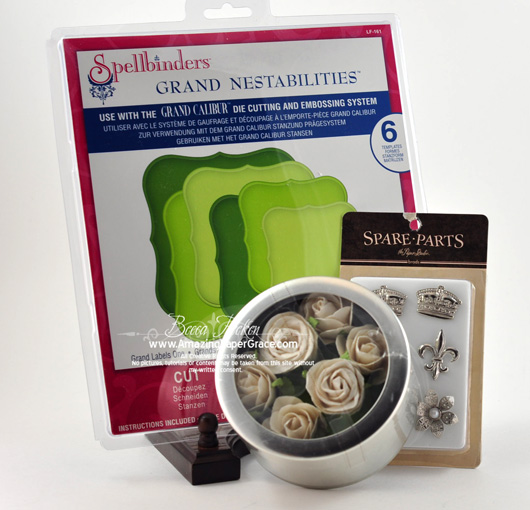 Hi there, a little birdie told me that it was time to play Double Play on Amazing Paper Grace with the first word starting at 12:01am CST.   After all your patience with my comment issue, it's the least I can do.  I've been holding on to this one until the beginning of the year and so I hope you'll join me.
For the regular blog candy, here's how it works.  The blog candy (shown above) begins now and ends on midnight CST on Thursday, January 6th.   Leave a comment telling me what your craft goals are for 2011.  You're welcome to leave a comment each day on this post and the more days you leave a comment, the better your chances to win.  On Friday, January 7th, I'll use random.org to draw a number for a winner and you have 48 hours to respond with your address.  If you have been drooling over the Grand Nestibilities created to work with Spellbinders Grand Calibur, here is your chance!!  The one I'm offering is Grand Labels One (one of my favorites).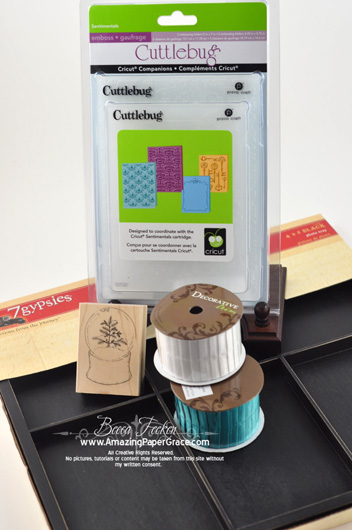 Here's how the double play works.  Double play is a bonus blog candy (shown on the left) that you can get just from visiting and grabbing a posted word.  Beginning on January 3 at 12:01am, I'll publish a word on this post that you need to grab, just write it down.  The word changes at 12:01pm to the second word you need to grab, and then at 12:01am on January 4th to the next word and so on.  So the word changes at 12:01am and 12:01pm – that's why it is called double play because you stop in two times a day to play.
Collect all the words!  For this double play there will be a total of 8 words.   If the blog candy winner can email me all 8 words, they they win the double play bonus otherwise I'll pick another name which means someone else will have the opportunity to win the bonus goodies. Got it?
Thanks for hanging in there with me.  Thanks for all the wonderful comments on the new look!!  Good luck sweeties!!

WORD OF THE DAY
way
Last word shown above :-)