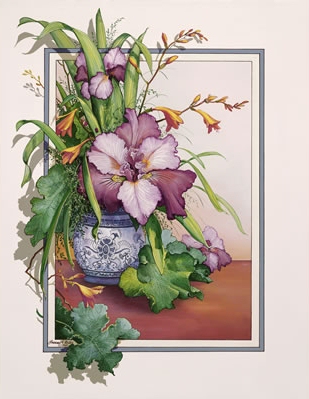 What's your favorite glue, do you like clear or cling stamps, what your favorite stamping style, what do you tend to hoard the most, who's your greatest crafting influence, how many hours a day do you spend stamping, how long do you spend on one card???? I tell ya . . . my curiosity got the best o' me. I've been tinkering around with this feature for a while and ready or not, I'm rolling it out. (Keeping fingers crossed that it has no adverse affects, but the only way to know is to try :-))
Amazing Weekly Polls come to Amazing Paper Grace, because inquiring minds want to know, lol!! Well maybe really, it's me that wants to know but I know you all are always interested in what your fellow crafters like too! So every Monday I'll post a new poll with these pressing questions that will run through the following Sunday night. Embarking on this blog has brought fellow crafters into my den with me every day. You all share what you like and what you don't like all the time, so I thought this would be a rather fun venture. Now of course I'll be asking questions that help me understand what you like best about the cards and projects I create, but with the poll being a weekly event, there will be plenty of opportunity to ask other burning questions about crafts in general.
Take a peek down the sidebar on the right hand side. I already have the first poll out (I'm a couple of days early) but that's because I was so excited about this that I could not wait until Monday. As you visit me I'd love it if you voted one time during the week. No obligation to vote, the information is anonymous and stays here on my blog and the subject matter is limited to crafting. So what do you say, has your curiosity got the best of you?? If you have anything you'd like to see as a poll question, feel free to leave a comment!
I'll be back later on with a card or something to share :-)